Monday, 21 March 2022
Vicenzaoro March closes with satisfaction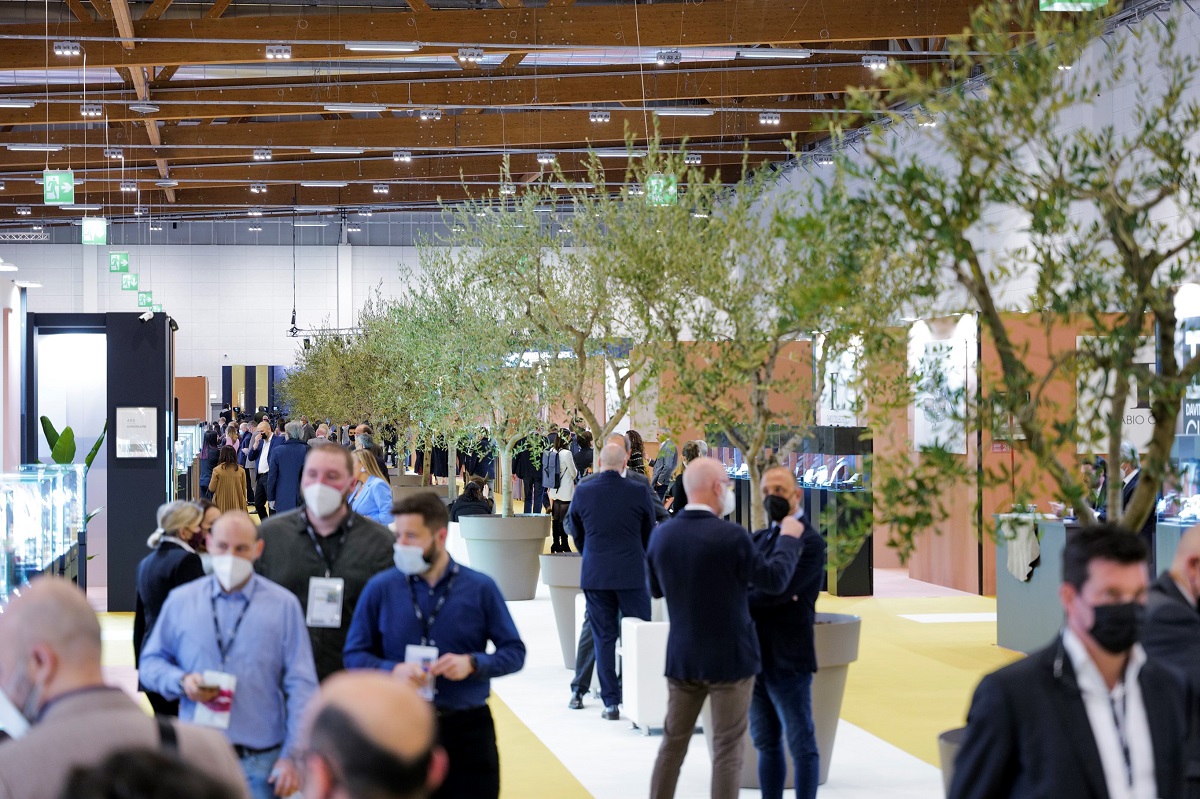 The March edition of Vicenzaoro - The Jewellery Boutique Show, the first European appointment for the gold and jewellery industry, ended today.
Visitors were "welcomed" by Lorenzo Quinn's "Give" installation, a message of peace right at the entrance to the exhibition and recorded an increase of 24% compared to the September 2021 edition.
Five days of business, shows, training, round tables and discussions took place in conjunction with T. Gold, the international exhibition for machinery and advanced technologies for the design and production of jewellery. Vicenzaoro confirms itself as an international hub of reference for the jewellery supply chain and a physical business platform but with digital extensions, a training centre on sustainability, innovation, trends and watchmaking for the entire supply chain: high-end, jewellery, components and semi-finished products, diamonds, precious and coloured stones, processing technologies, visual merchandising and packaging.
Despite the difficult moment, Vicenzaoro has brought together a healthy and solid entrepreneurial fabric, with concrete prospects for the over 1000 exhibiting brands (more than 140 at T. Gold), 300 hosted buyers, as well as students, designers, schools, institutions, media from Worldwide. A single community, with VO'Clock Privé, the new lounge dedicated to contemporary watchmaking open at the weekend also to the public of enthusiasts, which debuted for the first time in March.
International participation also saw operators from 127 countries with a particular turnout from Spain (6.5% of the total), Germany (6.4%), United States (6.3%), Greece (5.3%), France (5.2%), for a total of 53%.
A general optimism was felt among the pavilions also thanks to IEG's ability to generate new formats over the years, contributing to the results of the sector presented during the event: 2021 turnover of 8.8 billion euros and growing exports of Made in Italy + 15.7% vs 2019 (+ 54% on 2020), with double-digit growth compared to 2019 towards the USA and the United Arab Emirates (Extra-EU exports worth 75%).
Finally, in Vicenzaoro the cohesive presence of institutions and associations: Ministry of Foreign Affairs and International Cooperation and of the ICE Agency, Confindustria Federorafi, Confartigianato Orafi, Confcommercio Federpreziosi, CNA Orafi, Confimi Industria Goldsmith and Argentiera category, Assocoral, AFEMO - Manufacturers' Association Jewellery Machinery Exporters, at international level CIBJO - World Confederation of Jewelery which held its General Assembly at the fair and FHH - Fondation de la Haute Horlogerie.