Thursday, 22 April 2021
Wearing spring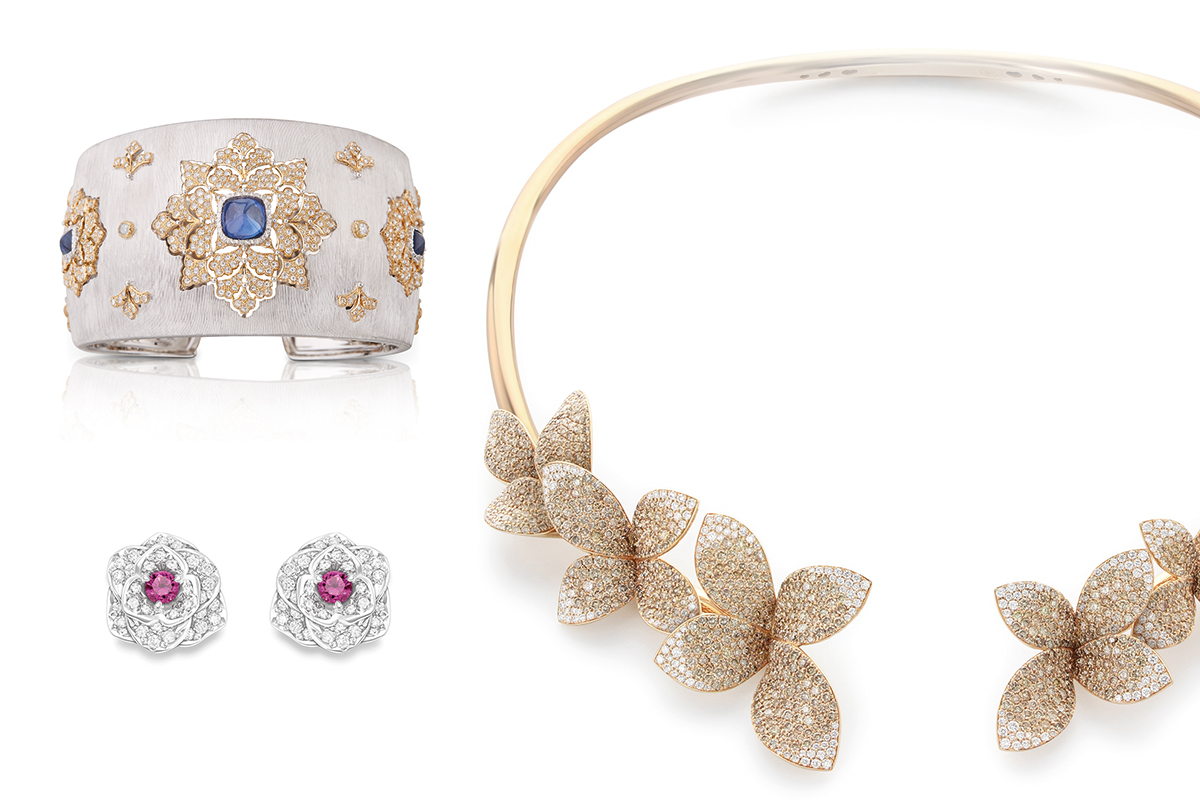 If picking a flower in spring is an undeniably romantic gesture, wearing a jewelry item that emulates its profile is an absolute must that never goes out of fashion.
There is no jewelry brand that, with various and skillful techniques, has never attempted to immortalize the beauty and magic that every flower safeguards within itself. High jewelry companies offer exemplary proof.
Like Piaget, which has just launched a new pair of "Piaget Rose" earrings, creating the illusion of a real rose with diamond-encrusted petals that open to reveal bright pink sapphires.
The "Ortensia" bracelet by Buccellati, on the other hand, recalls the color and sweetness of hortensia through a completely innovative yet, at the same time, regal design. Lastly, the "Petit Garden" collection by Pasquale Bruni takes us into an imaginary garden made of pink gold and white and champagne diamonds.
Antonella Reina, Editor VO+