Monday, 19 April 2021
The Jubilee Auction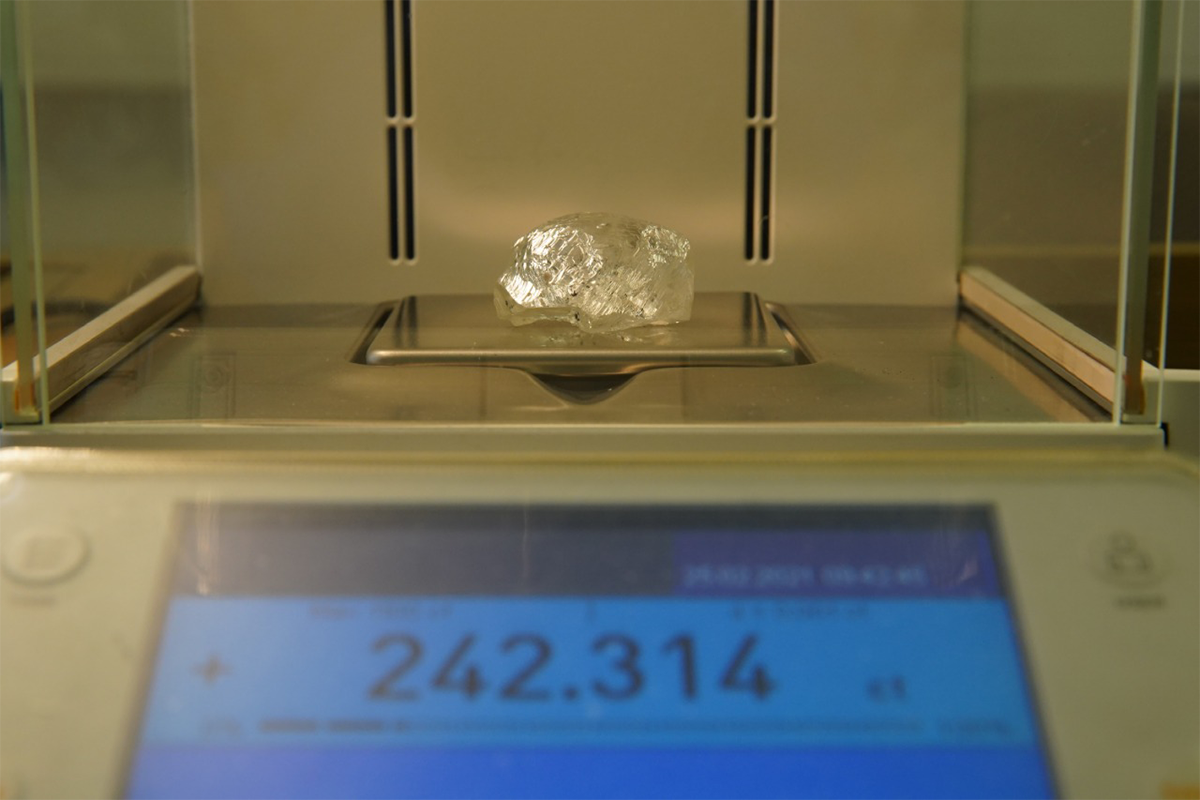 Specializing in large and coloured diamonds is not something for everyone, even less the fact of being the worldwide benchmark of such a special business niche. But there are some who have made it. Alrosa is nowadays the leading company in the extraction, processing and marketing of these extraordinary precious gems, mainly obtained from a series of deposits located in northern Russia, especially in Yakutia.
Needless to say, especially due to these exceptional features, Alrosa diamonds are the protagonists of dedicated auctions. Also because Russian diamonds weighing 10.8 carats or more - the so-called special-sized diamonds - must be sold only at international auctions as per law. And so it was last March 22, which also coincided with the celebration of a kind of "jubilee": the 100th auction since the first United Selling Organization held in Moscow in 2003. One hundred auctions through 18 years, always crowded with buyers from all over the world, who met online for this special edition - with a possibility of on-site visit in Dubai -, competing with each other to grab gemstones that are truly out of the ordinary.
The most important diamonds offered for sale were three, weighing respectively 242.31 carats, 190.74 carats and 136.21 carats. They all contributed significantly to the total proceeds of the auction, amounting to 7.7 million dollars. Due to the active bids, all three lots were offered in a multi-round procedure with a maximum number of rounds reaching 26. After a hard-fought competition that lasted nearly seven hours, three companies from India and from the United Arab Emirates did submit the winning bids.
A special mention shall also be made of the rich program of parallel activities organized by Alrosa every year: the company indeed allocates about 3% of its revenues to almost 500 social and charitable initiatives and finances a wide range of environmental projects, including wild reindeer protection and stocking rivers with fish. As part of the fight against the coronavirus, Alrosa spent nearly $ 14 million on pandemic measures in 2020, including donation of medicines and equipment for local community hospitals.
Lorenza Scalisi, Editor VO+