Thursday, 23 July 2020
MEET THE BUYERS: Diversify in the name of Experimentation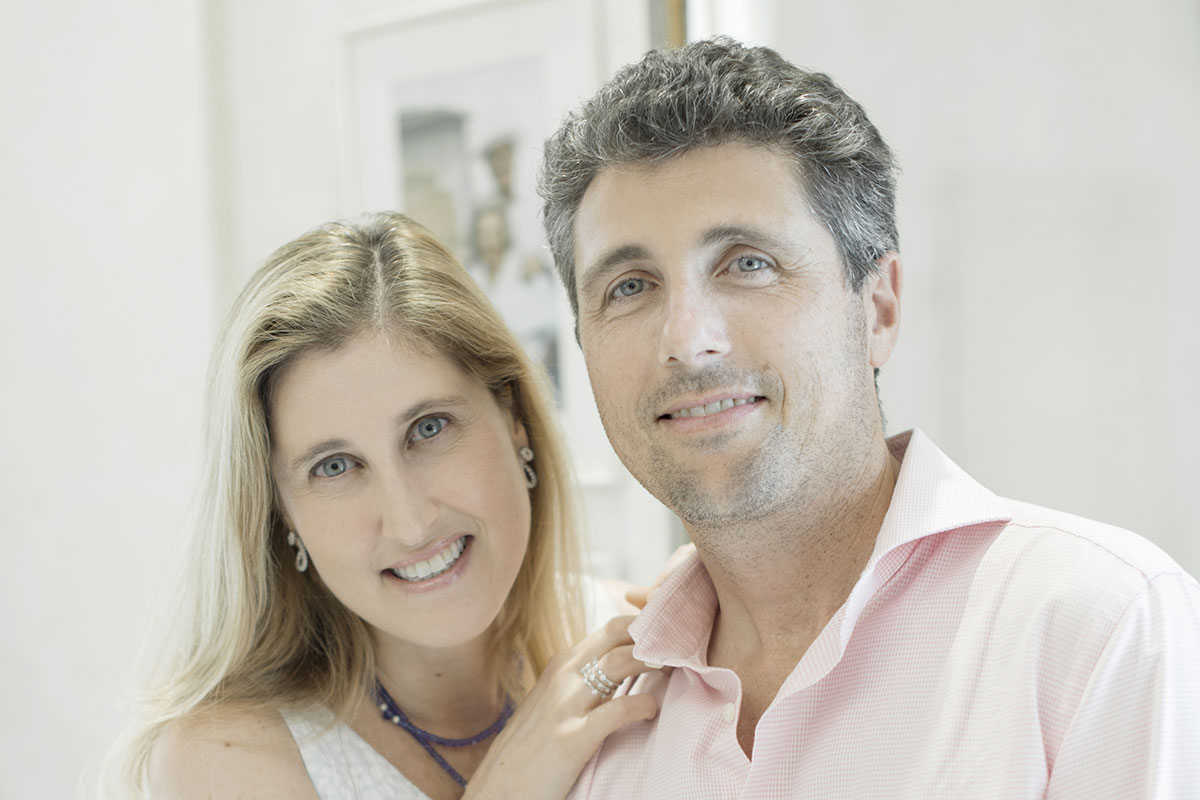 Capri and La Campanina, a seventy-year marriage, disrupted by the exceptional pandemic. What kind of season were your plans expecting?
M.F. We had planned a very different season but, faced with the current situation, I must say that our ability to adapt and change route, a typical family trait in this business, is helping us considerably. An organizational 'lightness' which, in some cases, such as ours, is the real strength of the Italian model. A model that certainly has many limitations, but, compared to big groups, which have greater financial backing but are less flexible, having a more streamlined management and resilience have saved the day for us.
Resilience and the capacity to change route but in a context void of its high-spending clientele. How do you manage such a heterogeneous market in terms of customer origin, as Capri?
M.F. Unfortunately, all the foreign customers, who usually stimulate us into experimenting new trends and new materials, are still not here. La Campanina has never been a classic jewelry store, we are not afraid of diversifying. Of course, nowadays it is hard to identify a product type to depend on for a long period. In the past, when you found something popular, you could modify it to lengthen its life. Now there are so many products to focus on because so many things are popular but they all have a much shorter life span and so you are forced to diversify. Tastes are hugely different these days and there is a type of clientele that is easily led by what the influencers say. Not to mention fashion which has, on the one hand, a considerable influence on jewelry but on the other, inhibits its use due to clothing that makes wearing an item of jewelry difficult. In general, even nationality is extremely indicative. American customers, for example, who often come to our store, are informed and confident and are not necessarily bound to a brand, while others, are intent on finding particular brands. We are more inclined towards personalization; we select the brands that we like but we are always on the look-out for character.
What is the best sales model for today's market and customer?
M.F. There are two aspects. The first is linked to the traditional model which involves highlighting and looking after every detail of the sale, from welcoming the customer to follow-up, such as after-sales assistance. In other words, all the areas involving customer relations that we have always taken great care of. Then there is the sales model linked to the digital channels which, at this moment, we are increasingly trying to experiment because on-line sales need to be studied carefully. It's a totally new experience for us.
According to a recent survey by Federpreziosi, 48.1% of Italian jewelry stores has a website and a social profile. Among these, 53.1% say they are practicing e-commerce. Where does La Campanina stand?
R.F. The current situation has certainly provided food for thought for all retail sectors in general. We are looking at the social networks with more awareness, we are also renewing our website and, since we are celebrating 70 years of business this year, we are considering an on-line sales experiment that, at the moment, we are doing in the form of personal shopper. With the new photograph and video techniques, we are able to sell to our regular customers, or to customers' friends, who buy all year round without the need of a physical presence.
In view of an e-shop, do you think is will be necessary to think of a collection that is more sellable on-line?
R.F. I am thinking about a line that would be faster and easier to sell through e-commerce. We obviously can't offer the same type of article as we sell at the boutique but we need something with character and personality. The connection with Capri is indispensable. We always try to steer the customers' interest towards the store and towards Capri and it is something we are proud of. Our grandparents were ambassadors of Capri for many years and we want to follow in their footsteps by making Capri a flow center, not only in terms of business, but for the pleasure of the island experience.
What season is the jewelry in?
R.F. We are heading more and more towards enhancing the individual. Fashion demands brands while this aspect is not so pronounced in jewelry, even though it is precisely from fashion that we have borrowed freedom of expression without identifying with a particular brand, mixing diamond chains with quick and easy necklaces to be worn more casually. There is a demand for jewelry that is always at hand and easy to wear, such as long necklaces that can be twisted and wound without worrying about damaging them or elastic ceramic bracelets without a clasp. We have always insisted on innovative jewelry that would maintain its value beyond time. Trends are needed but it is just as important that they are not evanescent or fleeting and that they always carry a precise motive. I am a positive person and I believe that the strength of a jewelry store lies in its familiar character. Ours is a profession that is handed down and this is our strength. Moreover, you need to have an open mind and understand that our added value is being able to claim a long history.
What purchases will you be making soon and how do you decide which jewels to display in such a prestigious window as La Campanina?
R.F. This year, yellow or pink gold, chains and colored stones are making an enormous comeback. People want happiness, less formal jewelry, with kunzite, tanzanite… beautiful and valuable stones. Pearls are back too but not the classic string as much as a pearl item redesigned in a modern key.
As for purchases, trade shows definitely influence and determine our decisions. But, since Capri is typically seasonal, we mainly buy between November and February. We have contributed to the growth of many designers and companies that started with us and now, for example, we have brands like Messika and we organize Graff diamond jewelry exhibitions. Our work is also the result of relations that derive from years of work, seriousness and mutual availability and, in Capri, buying is very much linked to relations installed over the years, something of which we are proud. I would like to specify that I am not against stores offering on-line sales since it can be a way to approach younger customers who are used to buying luxury goods on internet. It is certainly advantageous from many points of view but it also makes the perception of an item flatter, totally taking away the emotion that is generally linked to a place and an occasion.
What is Italian jewelry missing?
R.F. Modernization. It is something needed throughout Italy, in commerce in general. We need to make export practices easier, for example, by simplifying procedures which are currently full of restrictions and bureaucracy. Italian jewelry has evolved greatly over time, especially those companies that have known how to put all those technological tools at the service of jewelry, which is traditional by definition, in order to guarantee their position in the Olympus of excellence. Now the practical and bureaucratic aspects need to evolve.
An item made in Italy always stands out but we need to modernize so that we take Made in Italy forward through our way of being. Italians must be given the chance to continue to be pioneers.
What has your history taught you?
R.F. These last few months have made us look back and 're-read' the company's story, drawing on the archives for all the material of the past and we want to re-start from that history and tradition that makes us stand out from the others. My grandparents opened the store in 1950. Capri was not then the place it is now but they looked to the future with confidence and courage. It may seem obvious now, but in those days, their approach was truly visionary and innovative. They offered what they believed in, from black diamonds to Australian pearls and perhaps only the American clientele was able to appreciate those stylistic risks with their exceptionally large volumes and shapes. We want to look to the future by re-proposing our past in a new and captivating way, interpreting it in an easy and sincere manner, using the right tools to optimize customer relations.
Interview by Federica Frosini, Editor in Chief VO+