Monday, 03 May 2021
Jewelry focuses on engagement rings for men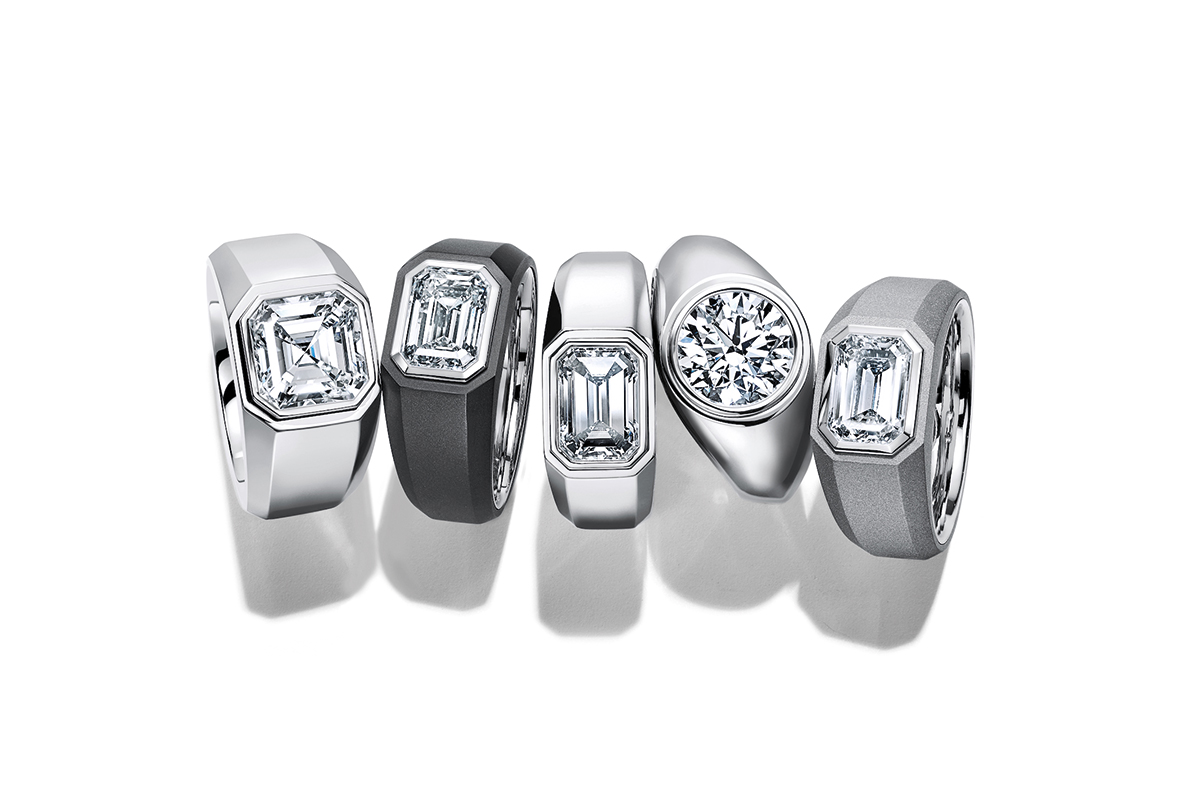 It's called The Charles Tiffany Setting and it's the first engagement ring for men with a diamond solitaire available up to 5 carats, by the American maison. The ring, named after Tiffany founder Charles Lewis, follows in the footsteps of the iconic Tiffany Setting, and pays homage to the brand's long legacy of love and inclusion, paving the way for new traditions to celebrate the most precious love stories and commitments to each other.
Tiffany's first men's diamond engagement ring designs deviate greatly from the usual wedding band. They are made of platinum and titanium and the shape is reminiscent of chevalier rings, in a reinterpretation of the classic male model with vigorous shapes, a contemporary profile and the presence of an extraordinary central solitaire.
The first collection of the Charles Tiffany Setting will be available with brilliant-cut and emerald-cut diamonds up to 5 carats.
Brilliant-cut diamond models feature a tapered, slender band ring inspired by that of the iconic Tiffany® Setting, while emerald-cut diamond rings feature solid, beveled, architectural edges. A remarkable impulse towards a trend that had already been looking at men's jewelry with great momentum for some time, in which Tiffany fits in thanks to an operation that breaks schemes and expands to an increasingly fluid and heterogeneous public.
Federica Frosini, Editor in Chief VO+