Thursday, 15 April 2021
In Love with Mother Nature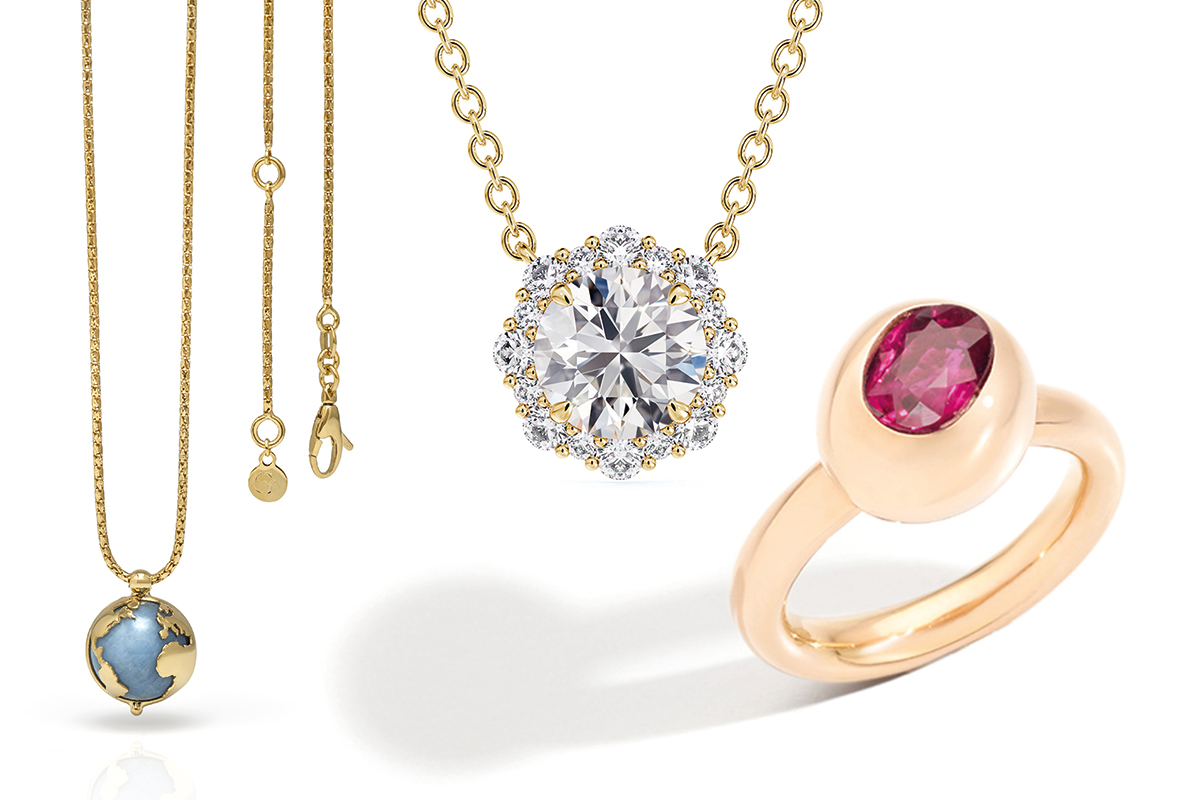 22 April 2021 is World Earth Day: an increasingly popular event also in the jewelry world. Now more than ever, many are steering towards green with themed capsule collections and collaborative initiatives to safeguard our planet. Here are three brands that bear witness to this trend, thanks to exemplary brand responsibility.
Pomellato
Pomellato's newly-launched ring to commemorate World Earth Day is called Nuvola Ruby. Made in fairmined pink gold, a hallmark certifying that the gold comes from responsible sources and small cooperatives mainly in Latin America, the ring is embellished with an ethical ruby from Greenland. Greenland rubies are mined using the sector's most responsible practices and the company, a member of the Responsible Jewellery Council, ensures a maximum level of transparency along the entire process.
Fair Line
From the name of its design, the new pendant by Fair Line is an authentic tribute to the world. Called "WE", it pays homage to humanity and its strong bond with the planet. Made in gold, it features a spherical shape to represent the globe in both actual and symbolic aspects. One side shows the planet's surfaces and its ocean waters, ably interpreted by semi-precious milky aquamarine, a semi-precious opaque stone in natural shades of light blue. The other side, however, reveals hands clasped together symbolizing the union and strength of solidarity between human beings.
Forevermark
Part of the De Beers group, Forevermark only uses diamonds subjected to a rigorous selection process, ensuring that each one is natural, exceptionally beautiful and of ethical and conflict-free origin. The brand has drawn up an ambitious plan for the future called Building Forever. The initiative focuses on an ethical practice guide for the entire sector, on the commitment to collaborate with flourishing communities, on protecting the natural world and on speeding up the equal opportunity process.
Antonella Reina, Editor VO+