Thursday, 21 January 2021
Auspicious jewelry by Maya Gemstones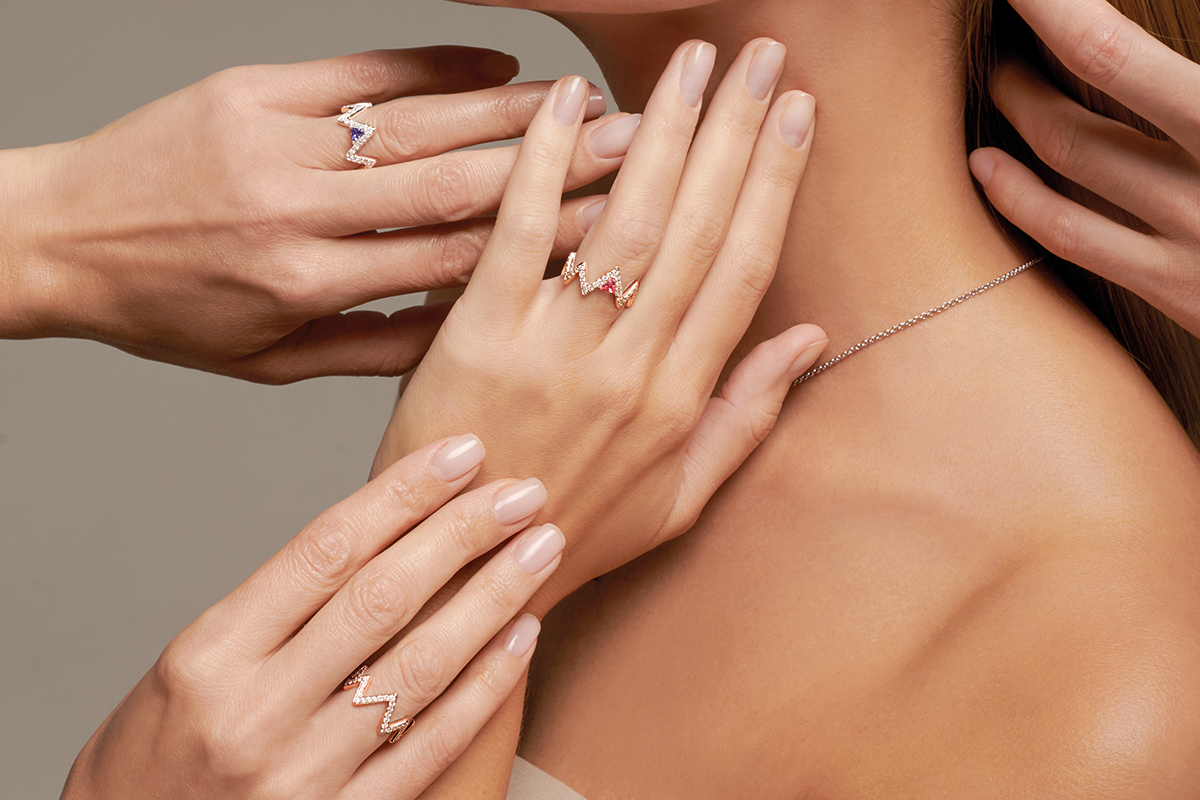 The symbol of the triangle and a zig-zag rhythm to represent the difficult year that just come to a close…. This is the idea behind the new collection by Maya Gemstones, an emerging brand founded in St. Petersburg in 2018.
The collection, which includes pendants, rings and earrings, is appropriately entitled "ZigZag" and every item features that evocative decorative element to symbolize 2020's unexpected events. The words "This Too Shall Pass" inscribed on each piece reminds the wearer that dark times never last forever. «I initially intended to launch a ring bearing the words "This Too Shall Pass" – but I decided that 2020 required a bigger commemoration to symbolize all the numerous ups and downs, » said Olga Pekarevskaia, the brand's founder.
The jewelry items shine with the light of rainbow-colored sapphires, diamonds and stones, such as blue tanzanite and pink tourmaline, each sporting the "Maya" cut, an important cut that the company patented which gives the gems a minimal triangular shape with 28 facets: a geometric figure with strong symbolic power representing love, intellect, wisdom and truth. In spirituality, triangles also represent the union between mind, body and soul, another important meaning injected into the DNA of this particular collection.
Antonella Reina, Editor VO+