Thursday, 28 January 2021
Jewelry: 5 Trends for Spring/Summer 2021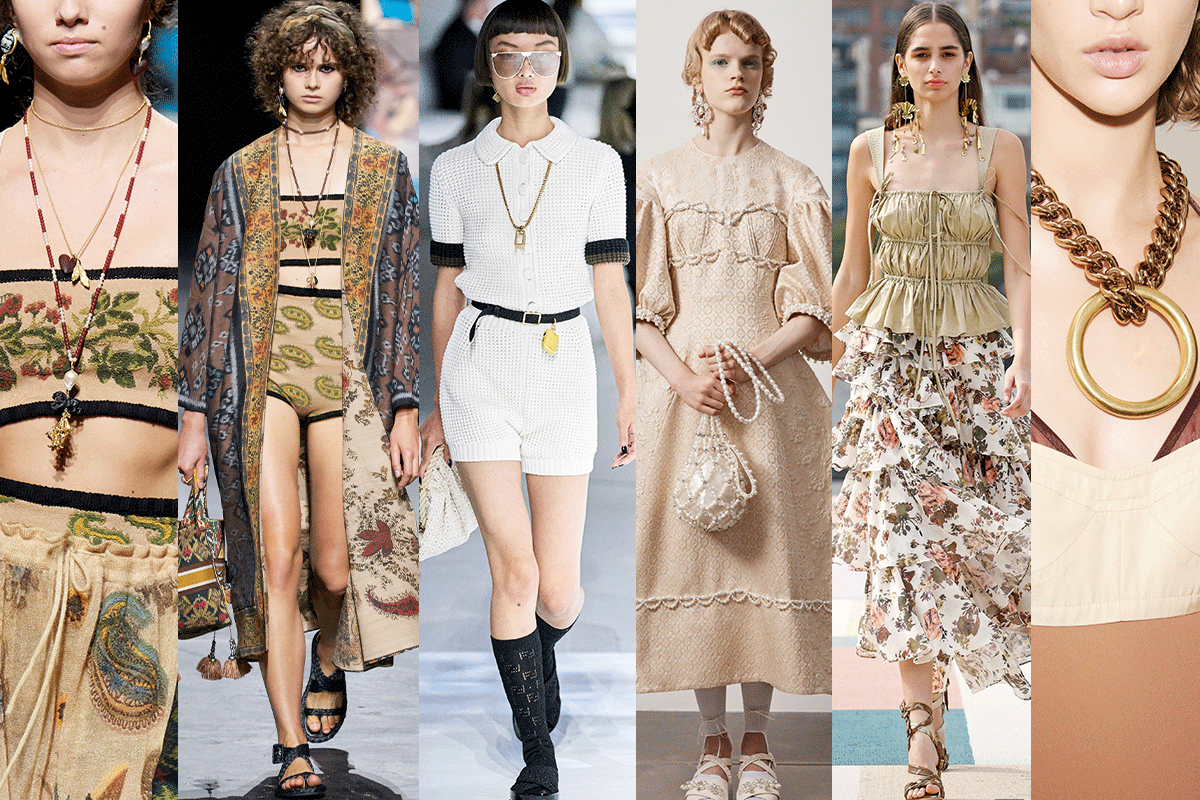 Spring/Summer 2021 fashion shows attest a notable presence of jewelry which, thanks to the eclectic creativity of the designers, is perfect to flaunt at a variety of situations and contexts. Here are the five dominating musts for next summer.
Pearls in Maximalist Style
A timeless classic, pearls will be back to impose their charm. Not, however, in the form of that delicate "grandmother's string" worn around the neck but in extravagant and maximalist compositions that conjure up authentic Renaissance romanticism through unprecedented and particularly daring re-processing.
Extra Long drop earrings
Structured and decorated but, more than anything, extremely long… While earrings have always been an indispensable must, next summer will see a preference for a particularly eye-catching version, making them the absolute protagonists of our look.
Layering
As in past seasons, jewelry layering will continue and play a leading role. Designers propose a mix and match version in a particular relaxed and holiday mood, proving that, if skillfully done, combining accessories of various weight, manufacture and volume, can strongly determine the style of an outfit.
Maxi Chains
If anyone thinks that chains are a thing of the '80s and '90s, fashion designers are declaring their enormous contemporaneity by exaggerating designs and dimensions.
Solid gold enhanced by creative geometric shapes create modern interweaving for jewelry with a traditional flavor yet an innovative soul.
Minimal Square
This is the most intellectual trend for the coming hot season: minimal, meticulous, ultra-modern, square-shaped jewelry that seems to call the rules of mathematics into play by instilling the rational charm of geometric shapes.
Antonella Reina, Editor VO+