Tuesday, 19 January 2021
Fawaz Gruosi lands in London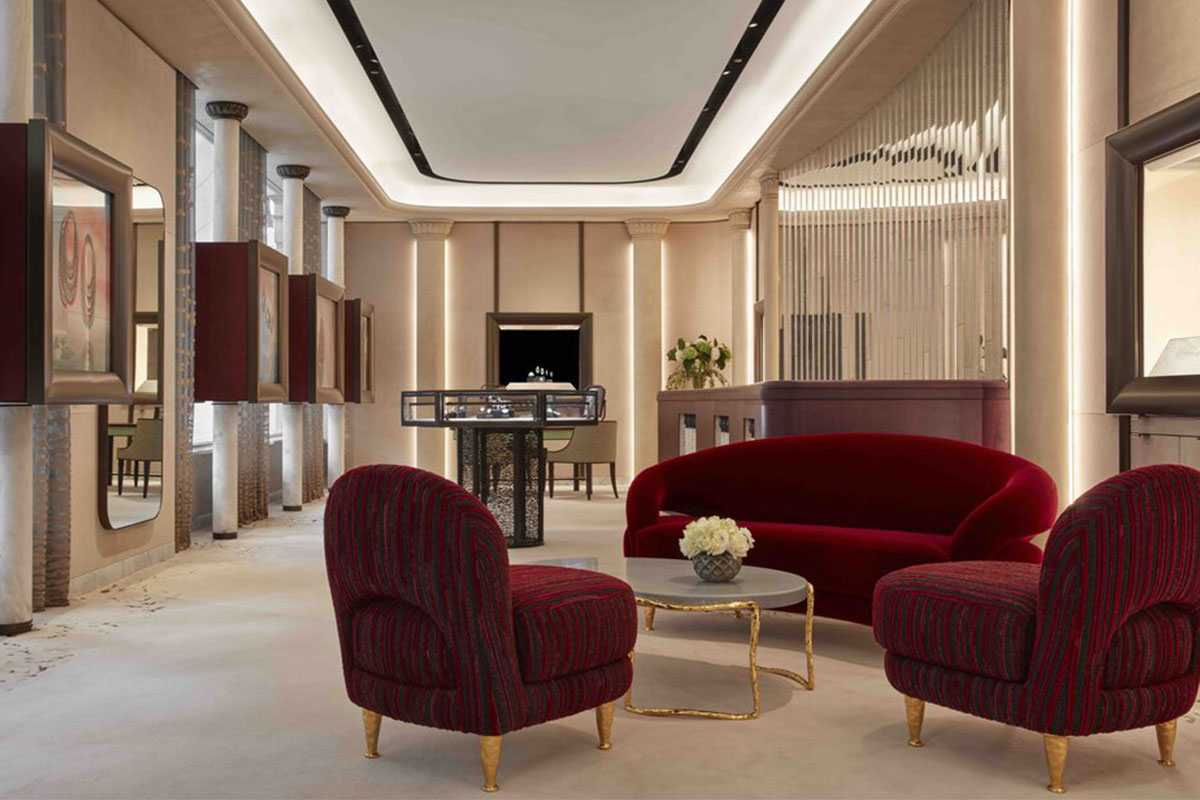 Mood and inspiration come from Art Deco, from the Paris and Milan of the Twenties. Except that we are in present-day London's Berkeley Square, which makes Mayfair one of the City's most fascinating districts.
Polished marble floors, purple velvet sofas designed by Mattia Bonetti and tailor-made furnishings in shades of beige and gold are the stylistic code that designer Francis Sultana has chosen for the settings in the first Fawaz Gruosi boutique, a haute joaillerie brand that, in December 2020, made its worldwide debut.
A new entry on the international luxury scene which, to be honest, is a re-entry since Monsieur Gruosi is a long-standing player in this sector as the ex-founder of De Grisogono. But now, as the naming choice highlights, his strong character and taste are being asserted. Spectacular, daring creations that focus more than ever on unusual shapes, large volumes and absolute colors.
Cascades of rubies, emeralds and diamonds, often combined, and more "humble" materials, such as coral and amber or high-tech ceramics, which are just as beautiful or intriguing. This unexpected exploration into matchings is an essential element of Fawaz Gruosi's constant aesthetic evolution since he has always loved to challenge preconceived ideas of value and preciousness by selecting raw materials for their artistic contribution to concept and design.
And, in order to host these "explosive" creations in the most appropriate manner, Francis Sultana has conjured up a palette of neutral colors, thus sealing this initial collaboration with Gruosi: «I wanted the boundaries between the retail sales area and the "domestic" space to merge so that the customers could immediately feel and home and with the jewelry and understand how Fawaz Gruosi's wonderful items would work.»
Lorenza Scalisi, Editor VO+