Tuesday, 06 April 2021
Caratlane Designathon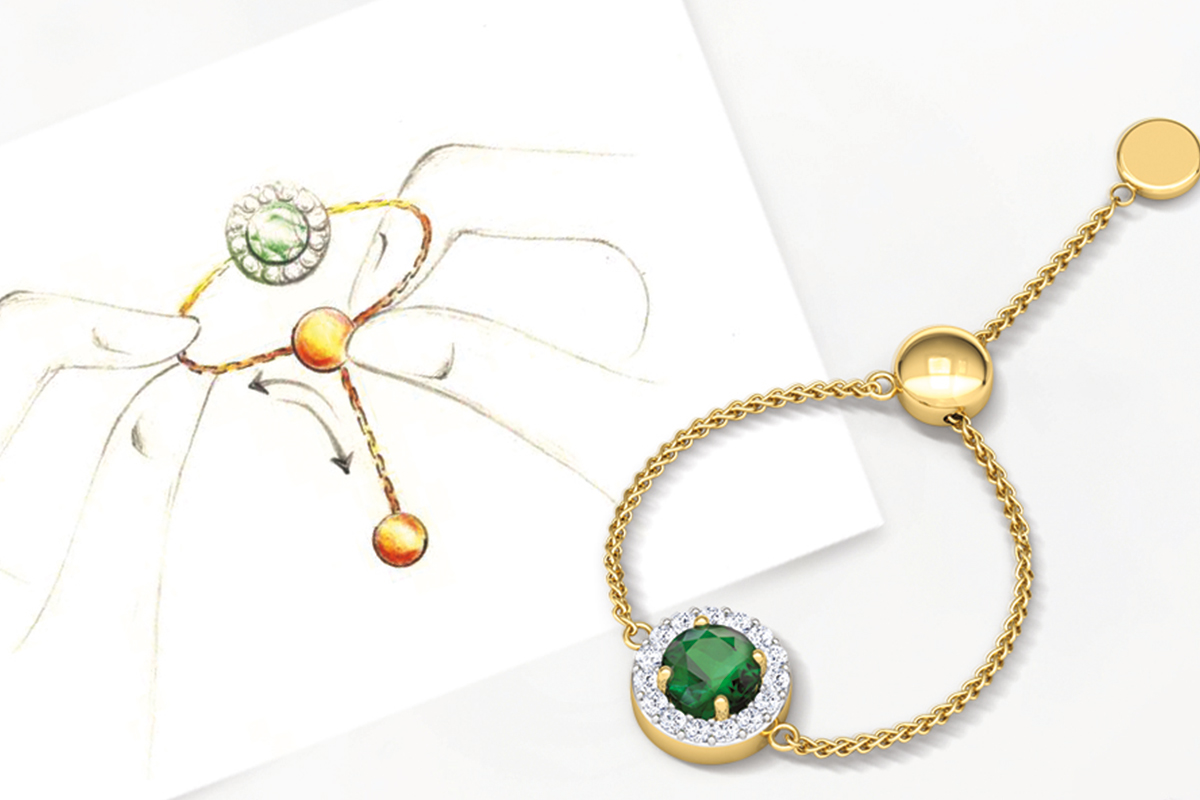 CaratLane Designathon is a new competition with the mission to find solutions to small problems that create big challenges for jewelry designers and consumers across the globe, launched on 15th of March, 2021, to gives creative professionals an opportunity to discover, create and innovate.
Open to designers or professionals from all creative fields, this competition will focus on bringing functionality to designs. The designs of the finalists will be launched by CaratLane and Shaya and they will be entitled to receive recognition and royalty. Winners will stand a chance to win cash prizes worth rupees 75,000, 50,000 and 35,000. Being a part of the jewelry industry for years has led the CaratLane team to get customer insights on small problems that cause a major inconvenience for customers and present themselves as big challenges for designers.
Designathon focuses on solving these technical problems, where aesthetics would be secondary to the selection process. The participants can choose to work on one or more problem statements shared by CaratLane or Shaya, CaratLane's silver jewelry brand, and submit their entries before the 28th of April, 2021. In order to help the participants in understanding these functional problem statements better, CaratLane will be organising a webinar on 10th April 2021. Interested participants can attend it for better clarity and guidance from industry professionals. Finalists will be chosen for both CaratLane and Shaya respectively and their designs will be brought to life by the company. Every finalist will also receive a royalty for their design for a year along with recognition on the company's website and social media.
«At CaratLane we wish to create a world of fine jewelry that is accessible to the customers and also gives them equal opportunity to the upcoming talent within the design industry. With this thought as the basis of our work, we have created India's first ever functionality-led global jewelry design competition. The problem statements proposed to the participants stem from deep consumer insights that we have collected over the years. The solutions we receive will be game changers and break many barriers of doubts that we have while buying jewelry», says Mithun Sacheti, Founder and Managing Director of CaratLane. Created in collaboration with Jewelry Specialist Preeta Agarwal, and armed with an esteemed international panel of judges on board, including Mithun Sacheti, Frédéric Mané, Shimul Vyas, to name a few, who have been on the leading edge of the jewelry industry for decades, this competition is a must look out for aspiring designers and professionals wanting to create a name for themselves in the industry.
Designers can register for free before the 28th of April, 2021 on this link: https://designathon.caratlane.com/
Federica Frosini, Editor in Chief VO+