Thursday, 24 June 2021
The colors of Pride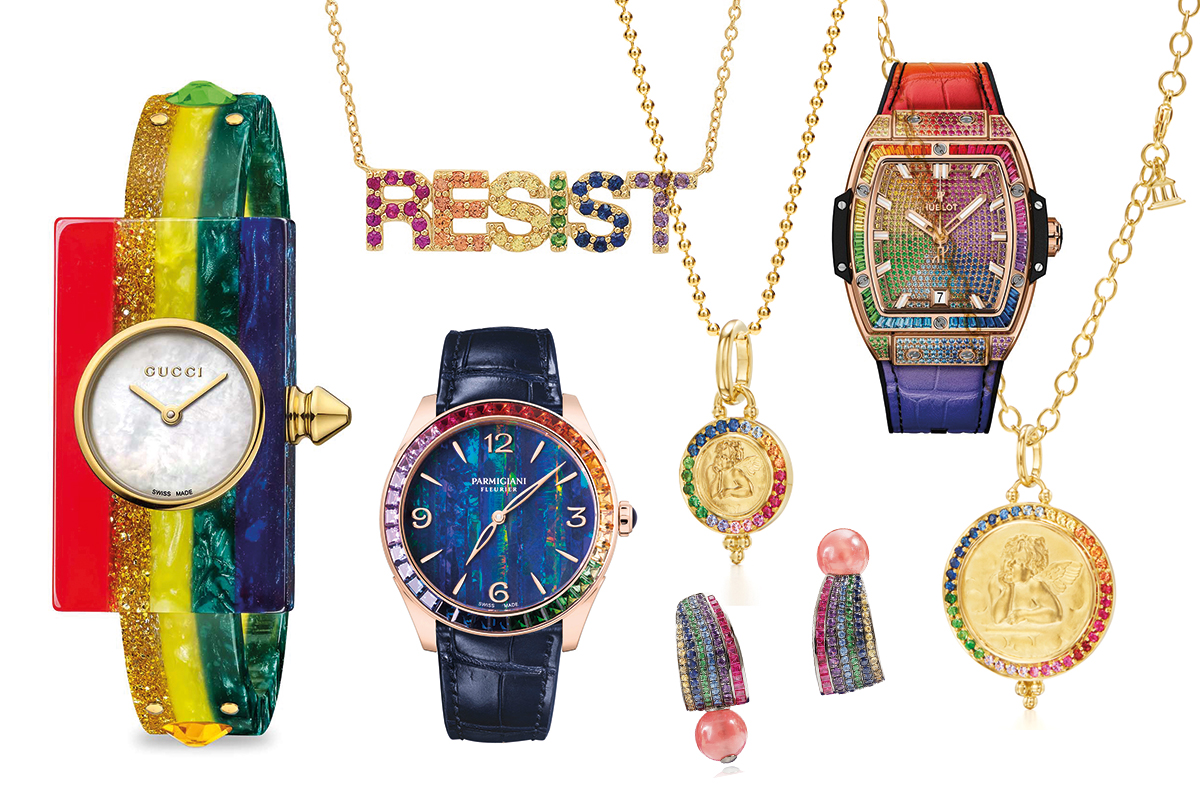 While rainbow-colored jewelry has already been à la page for several years, in the month of June, its meaning acquires a dimension of value and solidarity.
More and more jewelry and watch brands are launching capsule collections illuminated by multi-colored stones and patterns in honor of "Pride Month", dedicated to the pride of the LGBTQIA+ community, gender equality rights and love in every shape and form.
Worth noting are the timepieces by Parmigiani and Hublot, enlivened by a play on color using precious stones. Gucci, on the other hand, proposes a playful and smart watch made in multi-color Plexiglass, golden glitter and crystals.
Lydia Courteille offers a high-jewelry proposal: Nuevo Mundo earrings inspired by the ancient Mayan culture. Made in white gold, they are set with wonderful rainbow assortment of colored sapphire, rubies, tzavorites and amethysts – capped by rhodochrosite spheres.
There are also those who, besides their unprecedented "rainbow" suggestions, have also committed to supporting the community's events with special initiatives. Take Temple St Clair, for example, which has launched a limited edition of its Angel Pendant, a rainbow-colored sapphire necklace. Until 31st August, the brand will be donating 30% of its sales to the Hetrick-Martin Institute, a non-profit organization based in New York, which welcomes young LGBTQs in a supportive community to promote physical health, mental wellbeing, academic achievements, work opportunities and artistic creativity.
Lastly, the Californian brand, Eriness, has added a special sapphire rainbow necklace to its Resist collection and will donate 20% of its profits to The Trevor Project, an American non-profit organization that focuses on efforts to prevent suicides among young LGBTQs.
Antonella Reina, Editor VO+