Monday, 12 July 2021
The Treasure of Botswana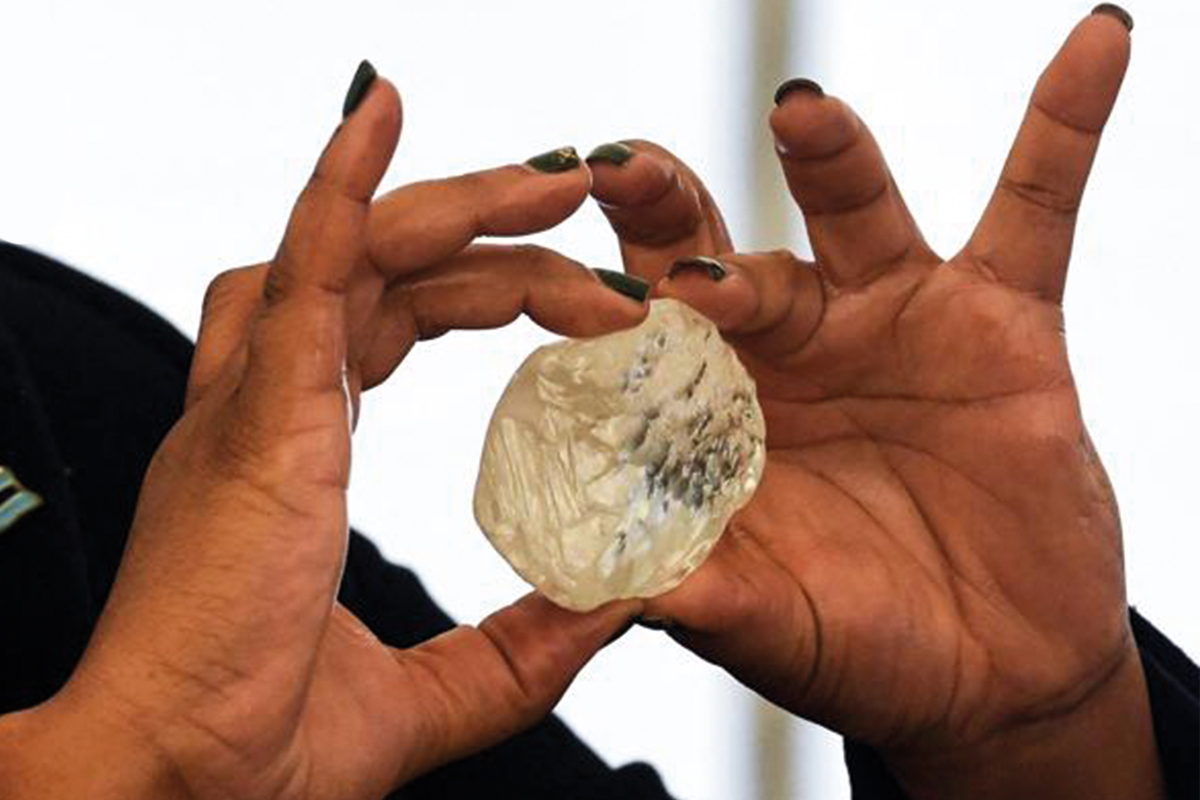 After the Cullinan, discovered in South Africa in 1905, and the Lesedi la Rona found in Botswana in 2015, this new 1,098-carat diamond found in the Jwaneng mine, the richest in the world in terms of value, represents a further step for Botswana in the confirm its hegemonic role on the diamond market.
Preliminary analyzes already anticipate that the stone can be considered the third largest quality diamond in the world, as stated by Debswana's CEO, Lynette Armostrong. The evaluation by Diamond Trading Co.
Botswana will take place shortly and only at this point Debswana, the company born from the 50% partnership between De Beers and the government of Botswana, will establish whether the stone will be sold directly by De Beers or through the Okavango Diamond Co. (Source Bloomberg).
Adds Raluca Anghel, Head of Industry Relations of the Natural Diamond Council: «It is always thrilling to find an extremely large diamond, one of nature's most coveted, unique and valuable rarities. Debswana, the partnership between the government of Botswana and De Beers Group is a major employer and contributor to the country's economy, contributing more than 34,000 jobs in Botswana.
They have worked tirelessly together for over 50 years to ensure ethical and responsible practices and turn this incredibly valuable gemstone into an enduring positive legacy that benefits the people of Botswana.
Before the discovery of diamonds, there were only three secondary schools in Botswana, now there are more than 300 and every child receives free schooling up to the age of 13, there were just five kilometres of tarmacked road across the country of the size of Spain, now there are nearly 6,000 kilometres, there was one doctor for every 48,000 people now there is one for every 3,000 people.»
Federica Forsini, Editor in Chief VO+