Thursday, 18 November 2021
Jewellery? More and more genderless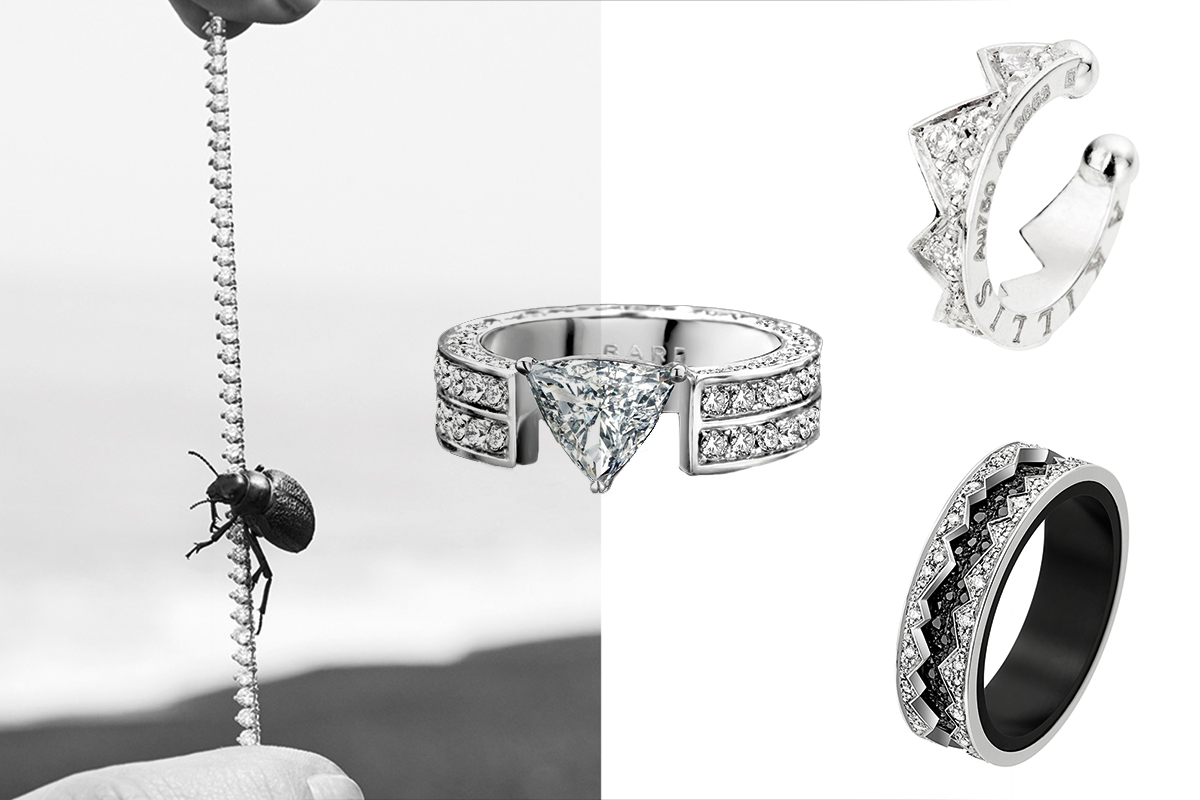 From rings, which have already been cleared for a male audience, to brooches, bracelets, necklaces and earrings, jewellery is becoming more and more gender fluid with collections featuring a design to perfectly fit anyone's style.
To enter this dimension where no gender distinction exists, and which is constantly gaining pace in the world of jewellery, brands are coming to our aid by making a gender-neutral product their stronghold.
Like "Bare", founded by Dries Criel, which unites the idea of an inclusive piece of jewellery with a taste that is both classic and rock. «Besides meaning naked, bare also stands for something pure. It is a word that easily catches the attention and, above all, well defines my style. My items feature a bold design made of architectural lines and triangular shapes, but they are also easy to wear. They offer something different without compromising on quality, elegance and durability.» This was how the young designer from Antwerp, who makes jewellery with certified diamonds, described his brand when it was launched.
The same attitude also defines the style of Akillis, a French brand led by designer Caroline Gaspard, which aims to challenge the codes of traditional jewellery by proposing a type of product whose identity is as feminine as it is masculine, innovative, seductive and, at the same time, steeped in French savoir-faire.
New names on the Italian scene are also following in this wake. They include Inbilico, an Italian brand with a sustainable soul that makes a-gender jewellery, designed to be interpreted freely by whoever wears it. Designer Andrea Incontri, the brand's art director, has chosen to use lab-grown diamonds to create pieces with a minimal but incisive design that can be combined according to personal taste.
Antonella Reina, Editor VO+