Tuesday, 12 July 2022
Italy-USA, "Made In" is Only the Beginning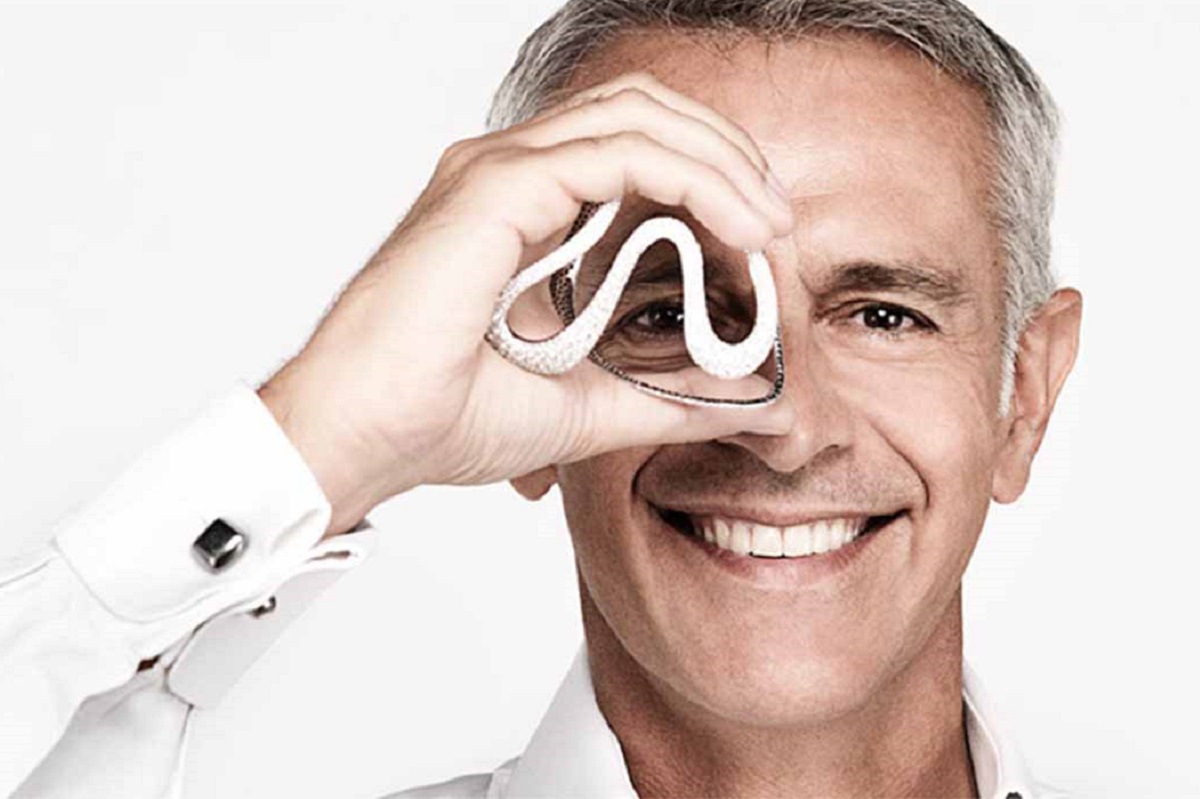 Most of them are independent companies. There are those who can boast a highly prestigious family history, those who are savoring a "stars and stripes" success after only three years on the US market, those who focus on product culture and those who take a more pop route.
But how do you actually manage a market as imposing, vast, populous, heterogeneous and demanding as the America? How does a small Italian niche brand make its American Dream come true, how does it build a solid relationship with its customers and what are the critical issues in finding its own space and being appreciated by a public that already has to contend with an extremely vast product offer?
«Without a doubt, American customers are very varied, wide-ranging and have different tastes but they are also curious and interested in discovering what they are not familiar with,» explains Anna Maccieri Rossi, who has been operating on the American market since 2019 and is already highly appreciated for her ability to innovate a concept of high jewellery by borrowing skillful ideas from the world of watchmaking.
«In the USA, I have found an incredible attention to detail, a relentless desire to discover what lies behind a craft, to understand a contemporary piece of jewellery. For a brand like mine, all this is extremely fascinating. There is a considerable demand for unique pieces and a great interest in techniques and materials. But in addition to craftsmanship, design and the artistic aspect, another cornerstone is the focus on Made in Italy, which has always been a staple when it comes to luxury, beauty, taste, art and creativity. Buyers and customers in general are always on the lookout for objects with these kinds of characteristics, to which innovation and attention to discovering and understanding the story behind a piece of jewelry is of further added value. An approach that I really didn't expect at the beginning,» the designer says.
Federica Rettore, a great connoisseur of this market where she has been present for over 20 years, has a similar comment. «The US market can be conquered but it is necessary to have a research proposal that is unique and louder than the rest because American customers are looking for something that is different from everything that is branded. The good fortune of being in America is also linked to the fact that the love of jewellery is part of their culture. Compared to Italy and Europe, markets that, by definition, are more attached to a brand name, America is a very good geographic area to work with. The American lady of a certain level loves research, she wants a piece of jewelry that is easy to wear every day, something beautiful that makes her feel good even when she goes to the supermarket. My audience is definitely quite elderly, but very, very refined. When I entered the US 25 years ago, everything was simpler and the market logic was very different. The buyers bought everything and you didn't just work on consignment, a method that would create considerable difficulties for the young people of today. I started out with Barney's, which focused on research, on different, unprecedented products. When I started, there was a more Bohemian and artistic spirit and my first items in silk fabric, embroidered with precious stones, reflected that mood. Then I moved on to precious metals, diamonds and gold, which I have always tried to mix with stones and materials that are unusual in jewellery.»
Designer Francesca Villa also remains focused on the strength of the product, always faithful to her formula which revolves entirely around the search for vintage pieces on which to create unique jewellery. «It always takes enormous constancy and perseverance! My entry into this market started 2/3 years ago after a couple of years of introductions because buyers are very careful when choosing new brands to put in their stores. It is an important step for them and the choice is made by painstakingly looking at the product's ability to attract existing customers as well as bring in new ones. The evolution of style and content that the brand has been able to offer over the years is analyzed and studied, so that it does not risk dying out in a short time after a single expressive dimension. Constant research and the ability to innovate are therefore fundamental assets in an extremely competitive market such as North America. But what makes a designer truly interesting in the eyes of the market's leading players is not only design, innovation and product quality. Although fundamental elements, they are not enough. Everything that revolves around it, from marketing to communication, is also essential. Made in Italy is still a winning weapon and makes our products more and more sought-after, but having an atelier behind me, of which I am a founding partner, that develops and produces Francesca Villa jewellery, is an extraordinarily important asset for me and my customers,» she concludes.
Young and already an icon for many US celebrities, Milan-born Bea Bongiasca has hit the jackpot with her super-colored jewellery, quickly becoming one of the country's most recognized and recognizable "It Jewelry designers". «America has an enormous jewellery culture which, compared to Italy or Europe in general, makes you realize that people still really like to wear it. When I'm there, I'm always surprised by the amount of jewellery I see on people. They really love it whereas I don't get that impression in Italy, we're more minimal. That's why my jewellery is successful in America because customers are open to new ideas and want to have different jewellery, both from what they already have and from their friends. In Italy it's exactly the opposite. Of course, there are difficulties, first and foremost, the competition. Everyone wants to break into the American market but if your product has a clear and distinct identity, you can build a name for yourself, although it's worth pointing out that this applies to every market,» Bea concludes. But in order to strengthen a solid and lasting relationship with this market, is it really enough just to make a product that combines all these values, or is something else required?
«In the United States, engagement is built through customer service, a toll-free number, an after-sales service with suggested retail prices in American currency, including duties and shipping, and the possibility of reordering individual items without having to meet order quantity policies. You also build a solid relationship if you are willing to create customized products,» says Sergio Antonini, creative director of the homonymous Milan-based brand.
As to what buyers are looking for in an Italian jewel, he adds: «What Americans appreciate about my jewels are the lines, the design and what Antonini focuses on in particular, namely fine, high-level manufacturing, which involves the entire supply chain: from production, carried out entirely at the Italian workshop, to the certification of raw materials and ethical diamonds. As far as sales are concerned, exhibiting at Couture in Las Vegas is fundamental, as are trunk shows and a few other qualified fairs, where we can tell the product's story and all its many contents and create a relationship with the jewelers and end customers.»
On the subject of how to enter the American market, Federica Rettore emphasizes how much the dynamics have changed. «On a management level, I managed on my own for a while thanks to shows like Couture but nowadays, you need someone on site because the number of designers is such that if you are not there, or do not have someone to represent you, it becomes complicated. Years ago, during fashion shows in Milan, American buyers would meet you directly in the city and you would work that way. Today, scouting for new designers has totally changed. Italianness still counts for a lot because, at product level, we are superior in the craftsmanship of our workshops, in the metalwork and in the delicate, more feminine and less conceptual style. Sales channels have also changed with the times. In general, boutiques have worked better for me. Bergdorf Goodman, for example, requires a major commitment, whereas multi-brand stores are easier, even if today, they no longer take the risk of diversifying research and there is a lack of particularity in offering new things. The fact remains that the stores are always extremely active and the salespeople, working on commission, pamper the customer with extreme care, something that is very hard to find in Italy.»
For Anna Maccieri Rossi, the American experience must be approached with the right preparation and knowledge, relying on a showroom because approaching such a market alone can be rather complicated. «You have to rely on the right showroom, one that understands you, that helps you grow by promoting the brand, and that knows how to tell your story by choosing the right end buyers. I have had the pleasure of collaborating with a beautiful intelligence, a freshness and an ability to receive new products with great attention to content as well as brand. Shortly after I landed in the US in 2019, I came across the Muse showroom in New York, which now distributes my products all over the territory - from New York to Aspen, Portland, Seattle, Texas, North Carolina and Jackson Hole in Wyoming. Muse is my American family. We have a wonderful relationship. They are extremely competent and are really helping me to enhance and give importance to my jewelry, interpreting my stylistic language and promoting my brand to perfection.
Because I myself am the brand. When I think about it, I can't quite believe that I only started at the end of 2019 and am already in so many stores! After a pandemic and many critical moments, it's nice to realize how much I'm growing. There is no more exciting experience than being able to express your inner world, your vision, through works, pieces of jewelry...Art! I think that the secret of success in this field lies in a few simple steps, starting from the moment you meet clients who are curious, open and willing to listen and accept something new. This is the beauty of our profession.»
Federica Frosini, Editor in chief VO+