Wednesday, 24 November 2021
Gismondi 1754 at Vicenzaoro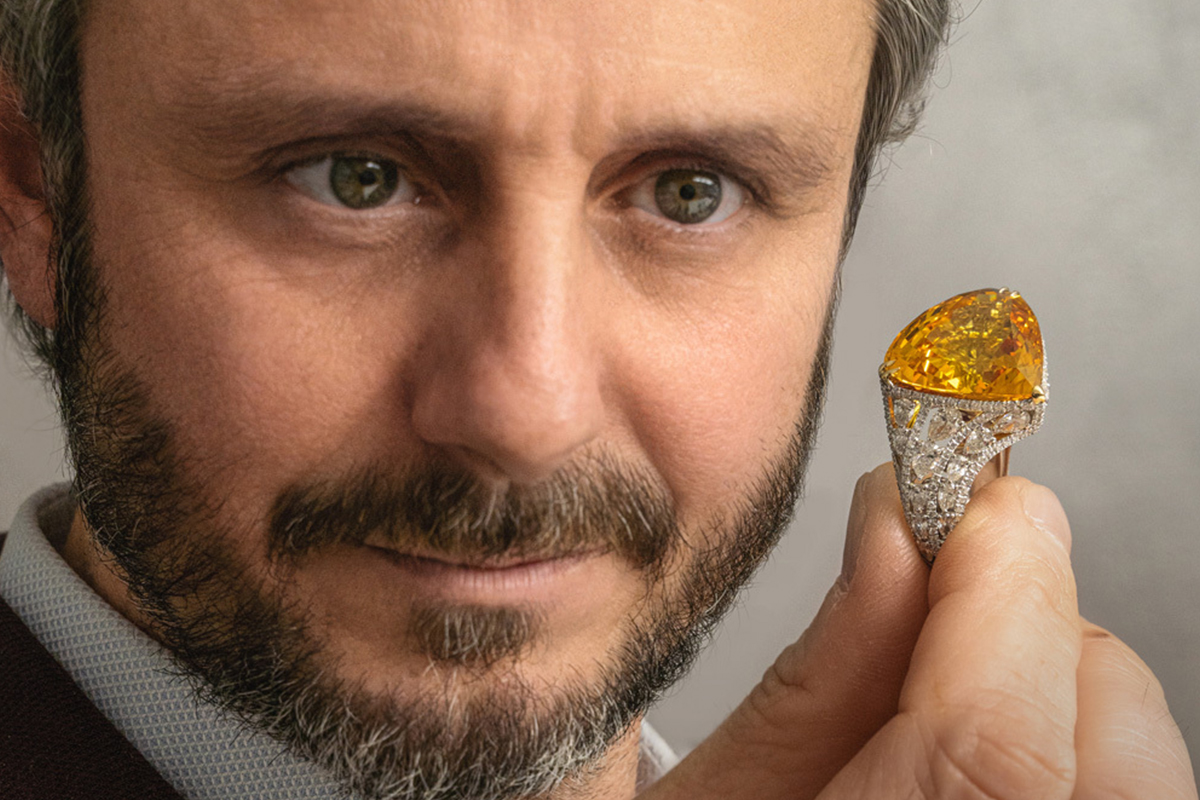 A week has passed since Vicenzaoro September. Anything new?
There was a very good turnout, especially on Saturday and Sunday when the flow was practically constant. The audience at the event was in line with our target, mainly international and especially European, a strategic market for us. There were fewer visitors from the Far East, Middle East and USA, but these were more than compensated for by the number of continental buyers. What attracted the most attention was the new collection, Clip, which generated a considerable number of orders, even from Italian buyers. The Italian public was not ready for a less classic Made in Italy design product like ours. They had to be metabolized to some extent. And now it seems that this process has happened. So much so that you can see the results. Gismondi 1754 is a highly recognizable brand with great storytelling and the public is proving us right by appreciating what we love to say through our pieces. We have opened our first dealerships abroad and I am sure that 2022 will bring us enormous satisfaction.
Where are the new potential dealers?
Mostly in Europe, in Austria, Germany and Holland. Northern Europe is vital for us to ensure that we can also consolidate our presence in the East. In fact, we have recently opened in Romania. At Vicenzaoro, we also received positive interest from UK buyers, a country where we already signed an agreement with a local distributor five months ago. Russia deserves a mention too since it is of primary importance to us: 5 potential dealers came to see us at the show and selected our collections, not only for the Moscow market, but also for Kazakhstan, Siberia and Armenia, locations that need to be monitored because, although they are "minor" realities, they really aren't so "small" either so it's important to be there.
Which collections met with the greatest success?
Clip, which we also presented in Las Vegas in August, definitely aroused a great deal of interest. Fresh, new, and in many versions: we knew it would capture attention. It gives retailers the opportunity to have an entry price item with the aplomb of high-end, which has always been the hallmark of Gismondi 1754. It includes items ranging from €3,000 upwards and the entire core collection is under €10,000. In terms of craftsmanship, it is still high-end but with prices like that, it's affordable for a wide range of people. Like all our collections, we tend to go beyond what a price can express. In some cases, we even make unique pieces: Clip includes a necklace and a pair of earrings for €90 and €50,000 respectively, which are, perhaps, the collection's dream, but the other pieces are affordable to a wide market. It rather sums up our philosophy which is to expand our target audience. The Aura collection, for example, starts at under €1,000 but there is also a bracelet for over €60,000. The common denominator for everything is a design with a strong personality which is what distinguishes us on the international scene. Even because it is hard to express an art form, as fine jewellery certainly is, through something standardized.
A final assessment of your Vicenza experience?
We first came to Vicenza in January 2020 and it was a real success for us and for Made in Italy in general, so this was an important return and it has allowed us to weigh up the situation. During this past 18 months, we have certainly not been idle: we are growing in brand awareness and, even in 2020, we never stopped in that sense.
This show was a fundamental kick-start for the whole sector but I think every company needs to enhance its own message, for example with booths that bring out the brand's image. To get people to see the whole world that lies behind a piece of art jewellery, a mood needs to be created to totally involve the customer, a sort of brand experience that conveys what the company wants to do.
Lorenza Scalisi, Editor VO+