Wednesday, 28 July 2021
Gismondi 1754 a Couture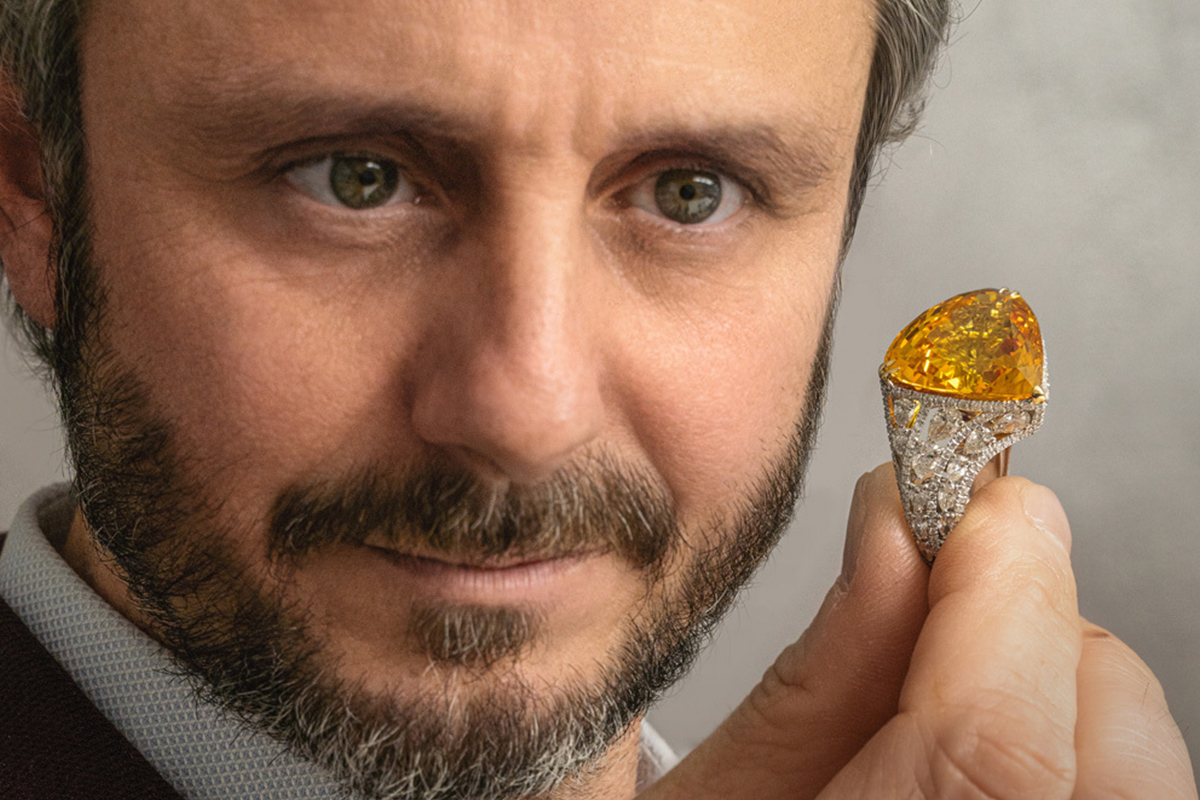 Las Vegas will be the first trade show event after 20 months of silence. What do you expect, in terms of business, and what is your first thought about returning to physical attendance?
We are thrilled because a huge part of our profession's satisfaction comes from having direct relations with the customer, carefully built, day after day, by accurately telling the story of what is behind each creation, each choice. Digital has opened new frontiers and possibilities that we will continue to exploit but, no matter how well it performs, when it comes to high range, the physical relations and empathy experienced and transmitted in person mean everything. For Gismondi 1754, the Covid period went decidedly against the flow in terms of the market's general progress. We saw the company's numbers grow considerably, especially in the States and, since January 2021, growth has been clear and decisive. Being at Las Vegas is, therefore, more of a request from the public than a need of ours. Already in 2019, at what was, for us, the first edition of Couture, we were very well received, so much so that we even won The People's Choice award, an absolute recognition for those, like us, who define our profession as "emotion creators".
What new products will you be presenting at Las Vegas? Have any items been specifically designed for the US market?
The fact that we have been present in the USA for some time has been of great help: for 5 years, we have had offices in Miami, a representative in New York and a PR agency in Los Angeles. In short, we can say that we have things under control from East to West. As I said, we have worked extremely well with wholesale since January, above all with collections. The first quarter of 2021 registered a 91% increase compared to 2020, which had already grown by +30%. We will be taking three new lines and a series of specifically created variations of Essenza and Prato Fiorito to Las Vegas. They will all play on the colors of the stones, in pastel shades of pink and green, combined with pink gold to give a feeling of greater freshness, something that is always highly appreciated that side of the ocean. We will also be presenting a necklace, designed during the lockdown, which will compete in the Couture Awards.
Gismondi 1754 and the States: what does the American public like most about the Gismondi brand?
The format that we offer is unique. No other company offers tailor-made jewelry that everyone can afford. Our strength lies in being able to guarantee total personalization both in the colors and in the design, even at the entry price. Whether a bracelet, necklace or pair of earrings, our priority is to turn the customer's desires into something real. A concept that includes the Noi collection, whose items start at €900: we were recently asked to alter a pair of earrings, which we specifically prototyped and created in 3D at a final cost of €3,000, which has not changed in the slightest from the original price. No mark-up to make a dream come true. Not for us.
What makes you stand out from the other Made in Italy competitors?
We stand out for our extraordinary intrinsic value: all our items originate from an experienced emotion, not from the need to put yet another product on the market. Never. What we love to do, and what we have been doing now for seven generations, is to transform, through our art form, our mood into a jewel to wear and hand down. We could say that we have no filters, we touch the heart of those who know how to appreciate the details and capture the passion that we put into them with the same intensity as we ourselves experienced. And the beautiful thing is that, all this creative-emotional process goes into one-of-a-kind pieces and collection pieces alike, nothing is excluded. That's why, from this perspective, we are true outsiders.
In these months when boutiques were closed, have you noticed any changes in trend, both in terms of methods of approach and sales and taste?
The customers' tastes and requests have not undergone any evident changes but the demand for high range has certainly intensified, perhaps due to a form of self-gratification or compensation for a cancelled trip or an important event that could not be celebrated in the way it deserved … Unique pieces have also seen a decisive increase, I mean, items worth 100,000 or more, while the average on-line purchase stood at between 10 and 15,000, with an increase in product customization in the design details and the precious raw materials.
Lorenza Scalisi, Editor VO+