Monday, 08 November 2021
Damiani Group invests in LuisaViaRoma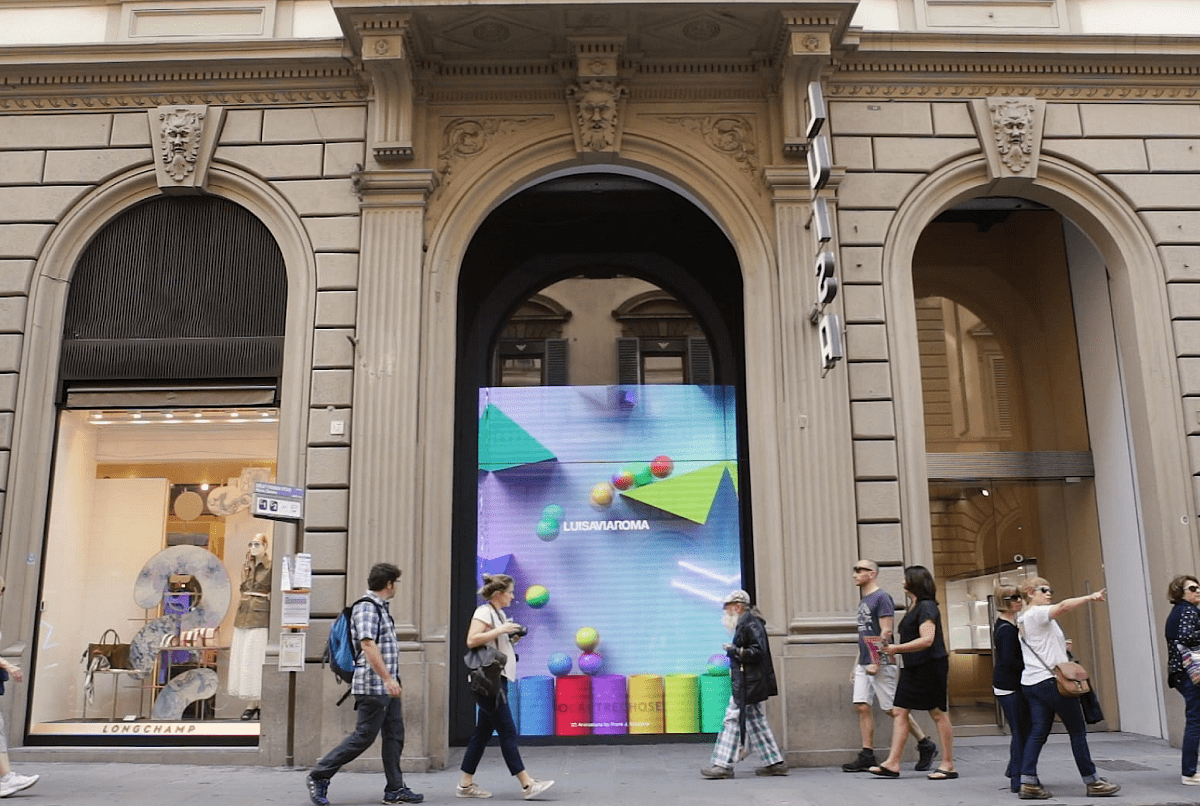 The Damiani Group, well known for its contribution to affirming Made in Italy excellence throughout the world, continues to grow and invests in LuisaViaRoma, acquiring a minority share through Florence s.r.l. whose majority is held by the Private Equity Fund, Style Capital, led by Roberta Benaglia.
Despite the changes brought about by the pandemic that have revolutionized the economic scenario and the Luxury market, the Damiani Group has never ceased to proceed with its strategic plans to expand its leadership. Its investment reassessment has led, on the one hand, to boosting digital, seen as a complementary lever for business growth, by setting up a structured division at Group level, while on the other, new development plans have been implemented in terms of retail and wholesale.
Guido Grassi Damiani, President of Damiani Group, said: «LuisaViaRoma is a company that has managed to impose itself on the market with an innovative business model: a perfect mix between retail and digital distribution. The company has been able to implement and structure one of the most important e-commerce portals in the world of luxury, offering a Made in Italy digital experience and helping to strengthen the perception of high-end products. We have great confidence in the company's growth potential, in the skills of its management and in the proven expertise of Style Capital,» he concluded.
Among the group's latest operations, in 2020 Damiani signed an agreement with the Fosun Group to set up a new company under Chinese law with the ambitious aim of expanding considerably in the region by opening ten or so Damiani mono-brand boutiques and about a hundred Salvini sales points.
In 2021, a Damiani flagship store was opened in the prestigious Shanghai International Finance Center as well as the first Salvini store in China. The Damiani Group's objectives for the coming years include extensive growth, both organic and perimeter, thus acting as a sector consolidator. The industrial base in Italy is, in fact, mainly made up of small and medium-sized enterprises that are still owned by their founding families who, in the wake of the economic and cultural changes that have been ongoing for years, now accelerated by the pandemic, must decide how best to continue to be competitive on the market. The Group's aim is to be able to help by joining forces and putting its experience and organization at the service of these sector companies (whether retailers, brands or manufacturers) with the aim of growing together.
Federica Frosini, Editor in Chief VO+