Wednesday, 10 November 2021
Blue stones in the green heart of Italy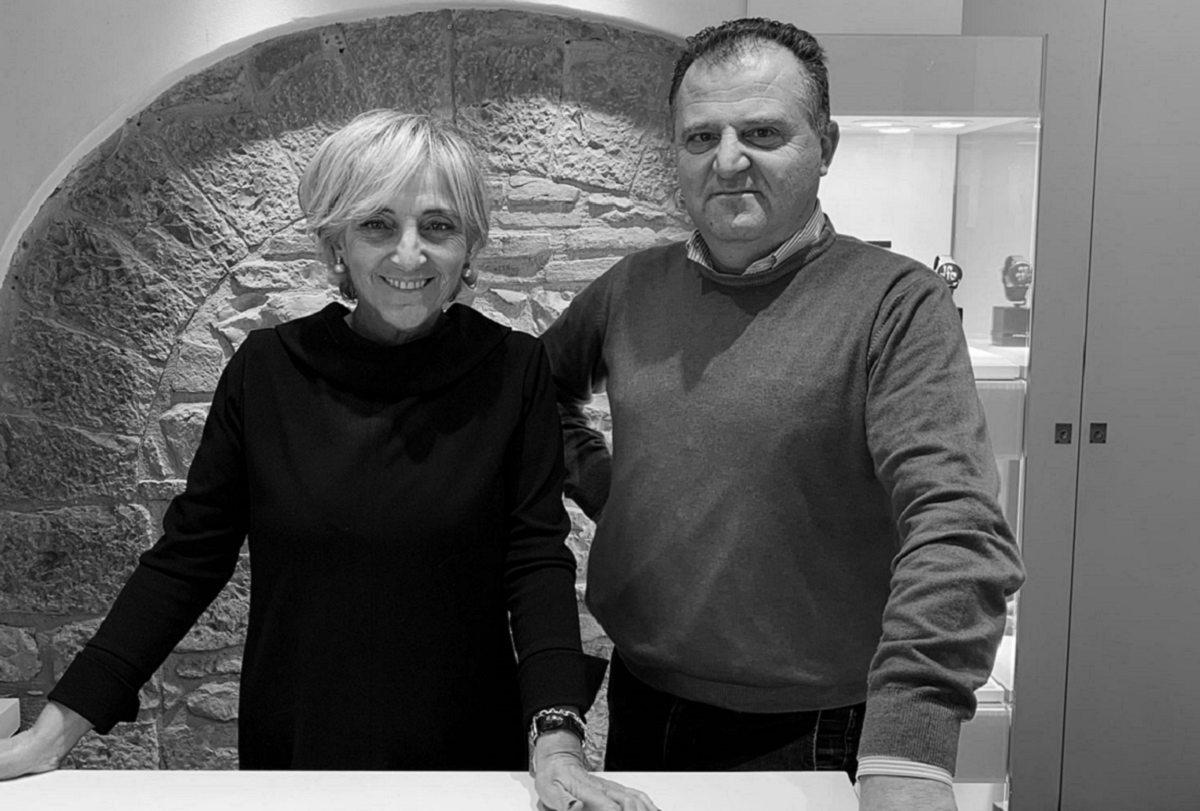 Since 1935, a "bottega" at no. 37, Via della Repubblica, right in the historic center of Gubbio, has been a point of reference, not only for Umbrians but also for passing tourists. Rosati Gioielli, the store where Lorena and Fabrizio Rosati, the third generation with a passion in their blood for precious stones & Co., welcome a highly diverse clientele.
Because, in addition to selling the finished items of well-known brands, they also offer handcrafted one-offs made to order. Fabrizio tells us about their experience as "extra urbe" jewellers, as they like to call themselves.
"An extremely varied public comes into our shop. Loyal customers that we have literally seen grow up and have accompanied in the important moments of their lives with our jewelry, from holy communion to the most recent special occasion, as well as second generations who come back to bring us a precious piece to fix or readapt to the times. Then there are obviously many "out-of-towners" who come to Gubbio because it is a city of art and a place to enjoy the pleasures of bien vivre.
In other words, connoisseurs of beauty, who therefore know how to appreciate pieces designed down to the finest detail. I go to trade shows like Vicenzaoro to source the most unusual gems, which we then use as inspiration to create jewellery with a strong personality. My favorites? Diamonds, but also sapphires and tanzanite... it always depends on the color and the "character" they convey.
Among the brands - all Made in Italy - we work very well with Pesavento in the field of fine jewellery, with an excellent quality/price ratio, and with Crivelli, which is the brand that gives us the most satisfaction. Our philosophy is simple: to obtain a great response, you don't necessarily need a store that has everything, but you do have to focus on a very specific target. And that's what we have always done. With an extra, which is, of course, the chance to have something made to specific requirements."
Lorenza Scalisi, Editor VO+