Thursday, 30 September 2021
Autumn Vibes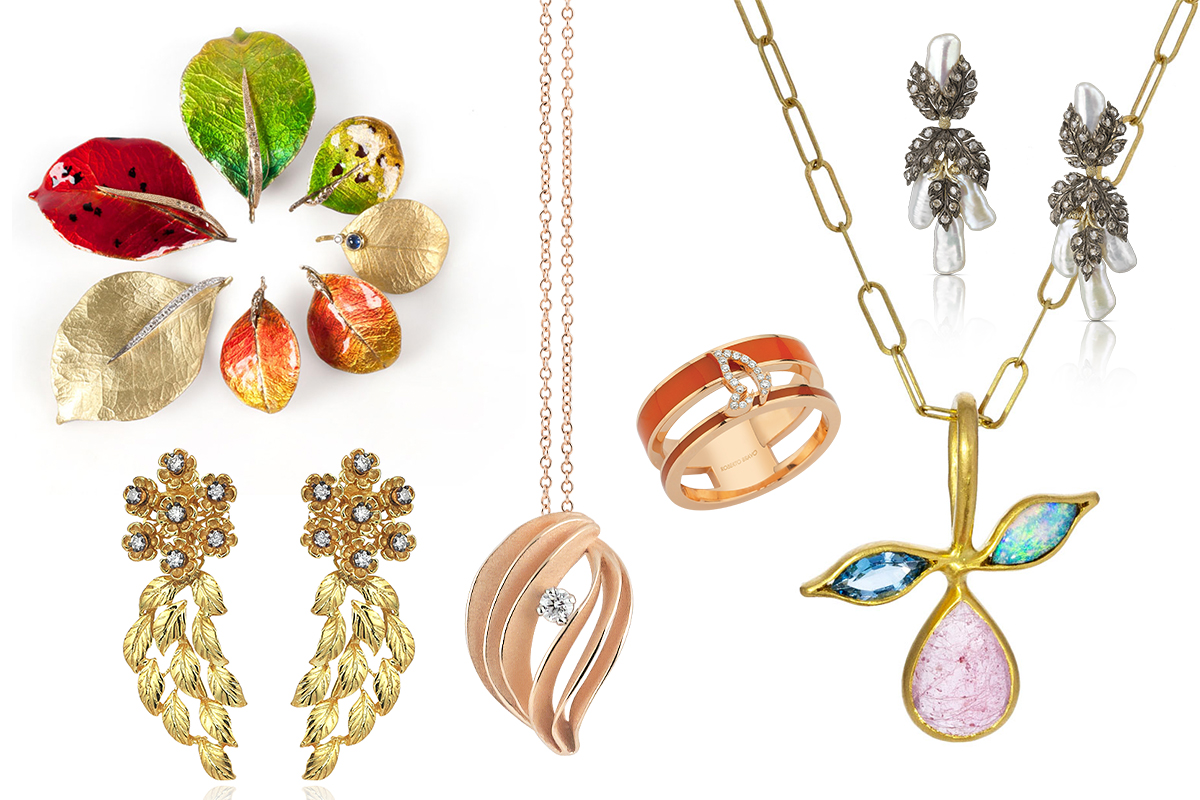 The arrival of Fall, with its warm atmospheres and enchanted landscapes, is the ideal time to rediscover the timeless beauty of jewels inspired by leaf patterns. Indeed, leaves have always been an important figurative symbol that encases a concept of original jewellery, aimed at skillfully expressing the desire for a return to nature and an unspoiled world.
A prime example is Vendorafa's iconic "Giardino Collection", which proposes a series of hammered and engraved brooches where yellow gold and silver, mixed with diamonds and colored gems, perfectly evoke the magic of a fascinating and poetical season.
But numerous brands continue to offer new interpretations of this theme. The designs may have stylized and minimal lines, like the new pendant by Annamaria Camilli and the ring by Roberto Bravo, or more intricate and organic shapes, like those of Buccellati, Aida Bergsen and Cathy Waterman.
Just to prove the infinite interpretations that one single motif of nature can suggest.
Antonella Reina, Editor VO+