Thursday, 14 October 2021
Animalier: a jewellery icon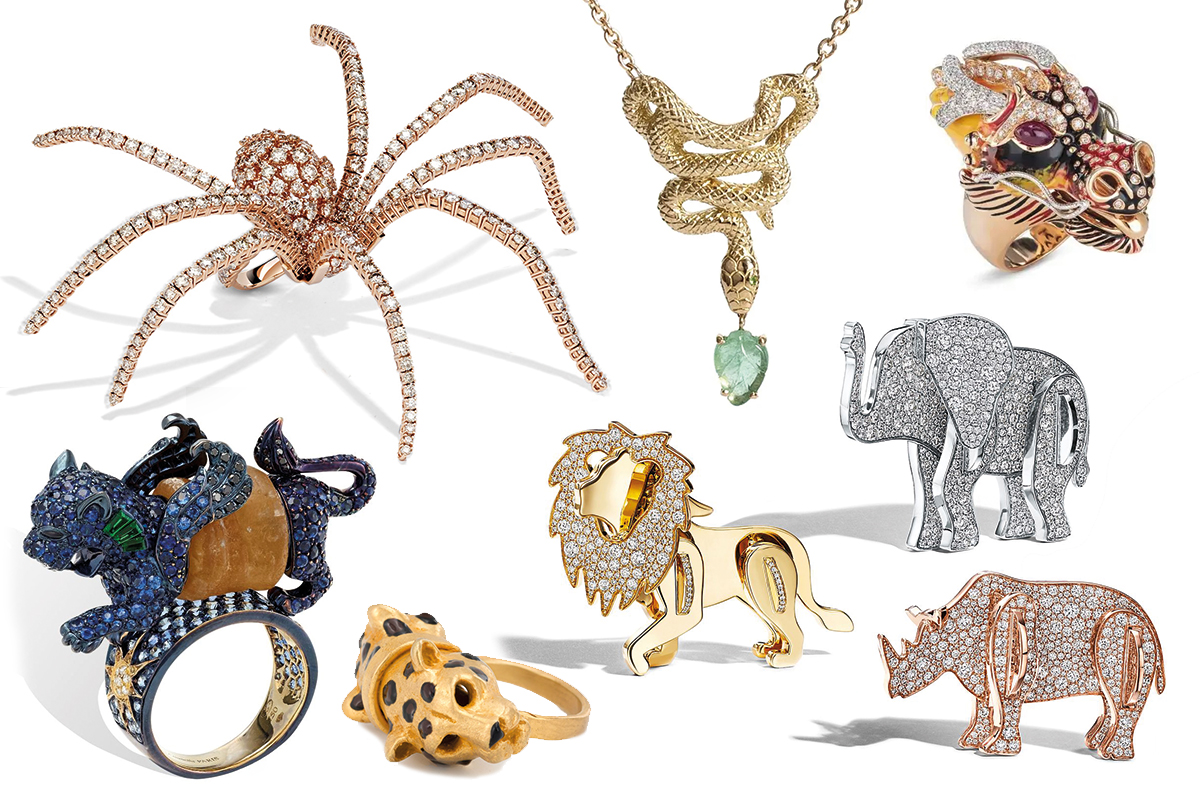 Last September, actress Cynthia Erivo enchanted the red carpet at the Met Gala 2021 by flaunting an Animalier Dragon ring, a unique piece by Roberto Coin.
September also marked the end of "Beautiful Creatures", a major exhibition at the American Museum of Natural History in New York, which had displayed some of the most spectacular jewelry inspired by the animal world. Creatures that are part of the natural world have always been an important theme in jewelry, and, even today, they never cease to fascinate us. There is, in fact, something extremely iconic and, at the same time, audacious in every item of jewelry inspired by the world of animals, so much so that it is part of a unique imagery, where classic meets contemporary.
A prime example is the comeback of Bulgari's iconic Serpenti or Cartier's Panthère line. But, over the years, jewellery houses have offered innumerable proposals inspired by nature and its inhabitants creating wonderfully "wild" pieces, all the result of skillful design, in which traditional goldsmithing techniques meet art, giving life to mini wearable sculptures.
Among the most contemporary pieces are those designed by Lydia Courteille, Alexandra Abramczyk, Samuel François, Tiffany & Co. and Damiani.
Antonella Reina, Editor VO+