Wednesday, 09 December 2020
5 Brands for an Ethical Christmas Gift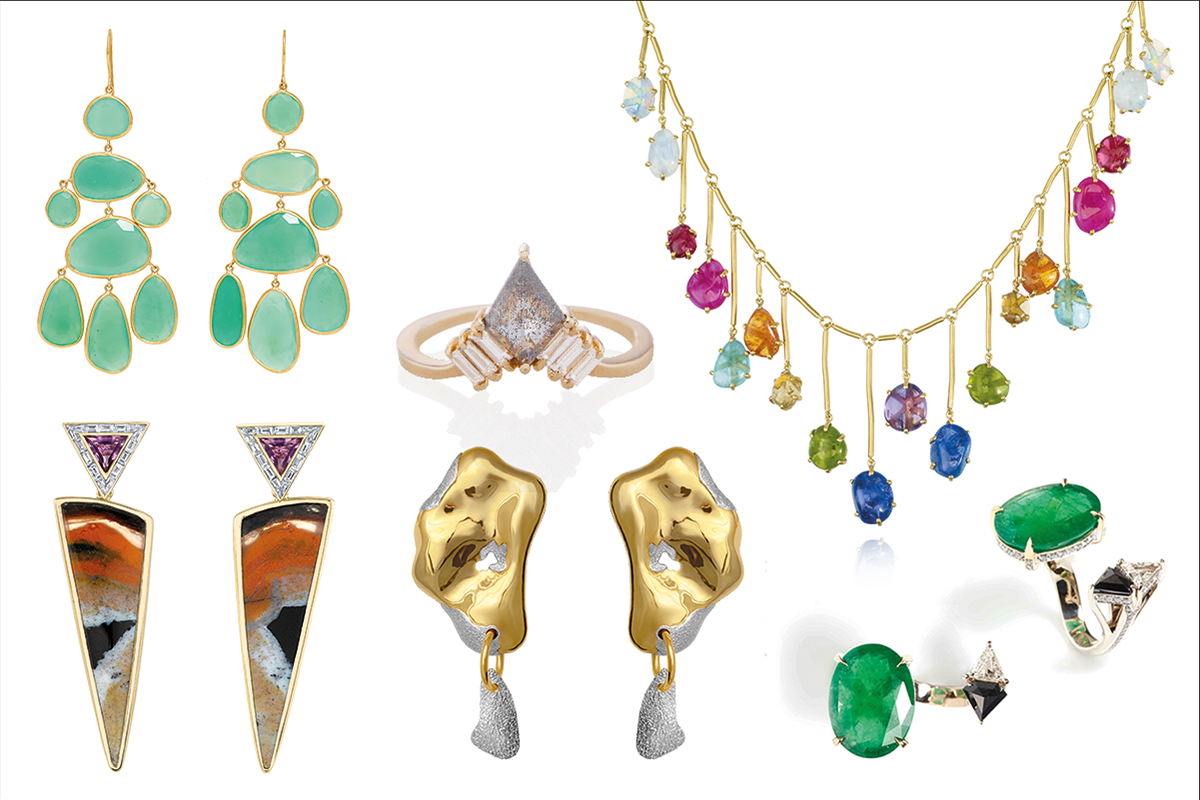 Giving or treating yourself to ethical jewelry this Christmas not only means giving something precious to your loved ones or yourself, it is also a useful gesture for the future well-being of our planet and all those who live on it. Here are 5 brands that make an example of combining style, creativity and originality to environmentally-friendly production processes and the various supply chain players.
Emily P. Wheeler launched her line in 2017. Her gold and precious gem jewelry encases all the Californian energy and laid-back spirit so typical of the West Coast and has already won over many American celebrities. «Sustainable jewelry must not be boring, » says the California-born designer. "La Selva", her latest collection, devised during quarantine, features 18-carat, 100% recycled gold, conflict-free diamonds and precious stones of ethical origin.
Monica Sordo, born in Venezuela but based in New York, is mainly loved for her research into unusual and fascinating shapes, the result of combining innovative techniques with traditional processing. Her talent, however, is closely linked to strong ethical values. For years, the designer has been committed to enhancing the workmanship of Latin American artisans: all her creations are hand-made in Peru using strictly sustainable materials and semi-precious stones.
Ara Vartanian, born in 1975, has Lebanese origins but grew up in São Paulo. With his anti-conventional style, much-loved by the stars, he aims to enhance the beauty of the most popular and valuable Brazilian gems. «We work with material obtained through a process that is naturally aggressive for the environment. It has to be done responsibly, » he says. The designer selects the mines with which he works, ensuring that sustainability is maximized. Moreover, he is also committed to educating his customers on the origin of stones, thus providing the utmost transparency for all the various steps and phases: from the place of extraction to the finished object.
Pippa Small is considered as one of the most ethical designers. Besides training young artisans and women in Kabul in collaboration with the Turquoise Mountain association, she is also committed to offering new opportunities for workers from ethnic minorities in the knowledge that training is indispensable for achieving financial independence. Her jewelry is also much-appreciated by several members of the royal family, including Meghan Markle.
Vale Jewelry is a New York brand founded by twins Eva and Ava Bai. Focusing on sustainable supplies and ethical practices, the two sisters create extremely beautiful items in recycled gold, combined with diamonds or colored gems with unusual cuts, all responsibly mined. The brand also offers a bespoke service and is particularly appreciated for its contemporary style wedding bands.
Antonella Reina, Editor VO+