Tuesday, 08 March 2022
CIEMMEO at T.Gold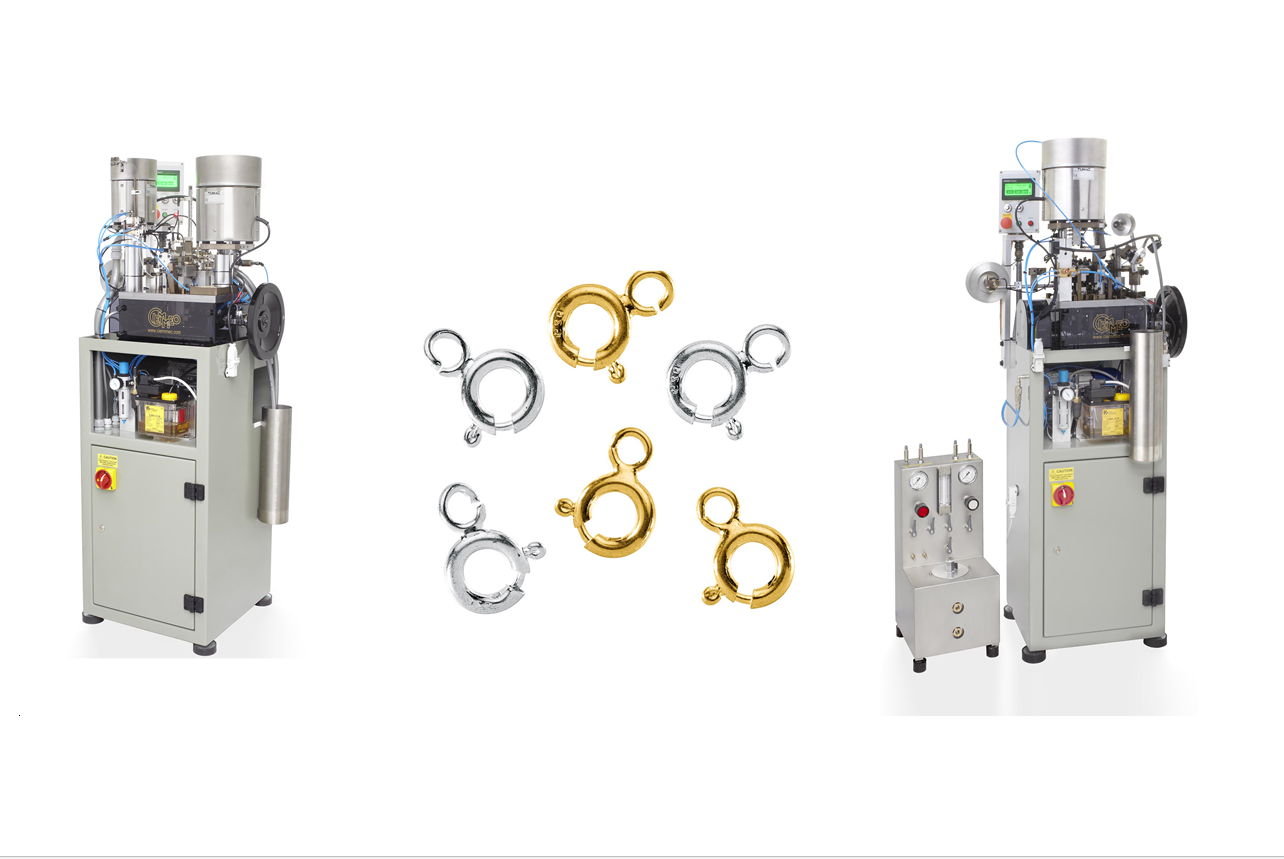 CIEMMEO has been a leader in the design and production of patented machines for the precious metals sector for over 40 years, with a customer pool that includes the main jewelery manufacturers from all over the world.
CIEMMEO's specialty lies in the transformation of chains through hammering, twisting, forming and welding and in the supply of intelligent machinery and technologies. Some of the most popular machines are self-contained manufacturing plants that produce standards such as rope chain, carabiners, spring rings, as well as novelties such as Cup / Tennis chains and the new Europa chain.
The technological advantage of CIEMMEO is based on constant research & development which has made it possible to achieve a unique automation in the production cycles and in the mass production of Spring Rings and Carabiners, so much so that it is currently the only manufacturer in the world able to supply such machines.
A significant part of the production also includes the design and manufacture of bespoke machinery, according to the needs of customers' projects, to meet their original and individual needs.
The qualified team of engineers and technicians is an integral part of CIEMMEO services as it completes the transfer of know-how not only of the machines, but also of the process. To this end, the company continues to invest heavily in research and development both in the field of machines and in that of metals to be processed. This investment is represented both in research collaborations with metallurgy departments of prestigious universities and in the complete in-house metallurgical laboratory currently in operation at the headquarters.