Monday, 14 May 2018
The sacred, "fashion" and jewellery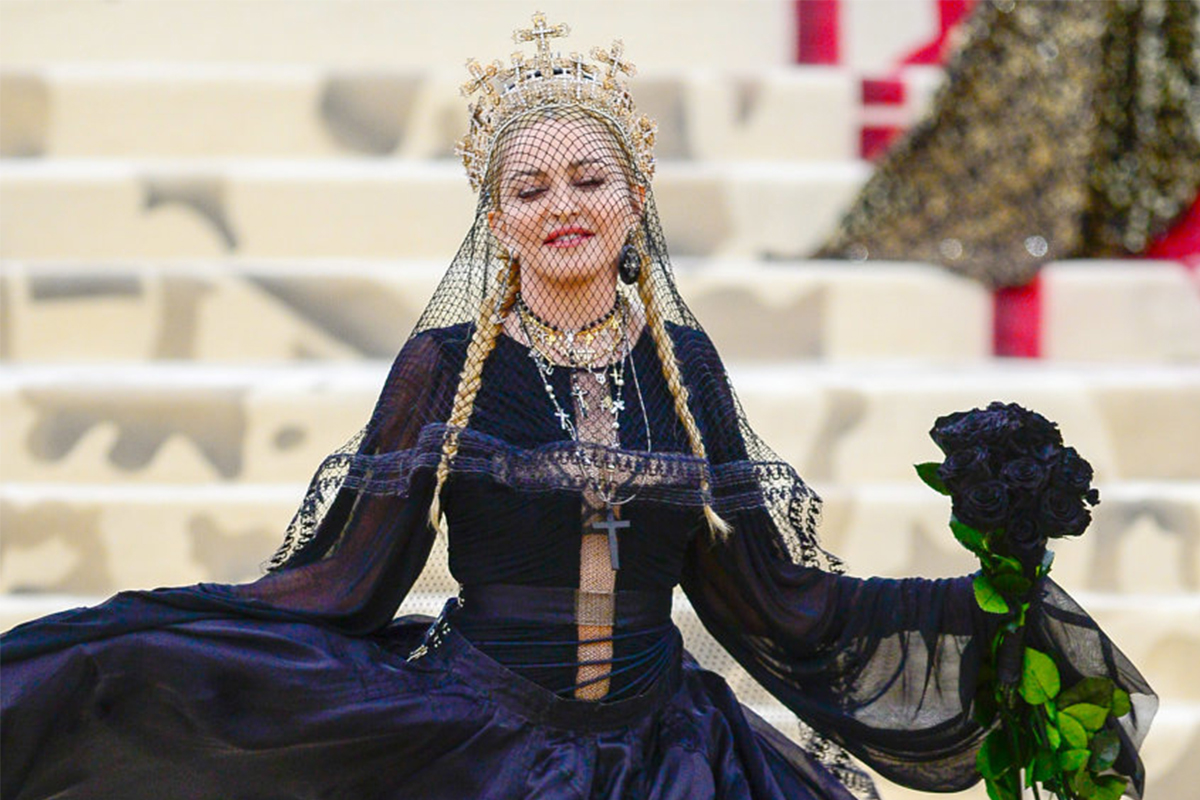 The MET is currently staging the "Heavenly Bodies" exhibition, a journey through the sacred and profane (and back) to discover the relationship between the fashion world and the Catholic Church. The curator, Andrew Bolton, describes the exhibition as a pilgrimage among the Sistine Chapel, statues and ancient hangings that communicate, for example, with Byzantine waistcoats designed by Lagerfeld for Chanel, Versace creations next to the Saint Vitale mosaics of Ravenna or where Dolce and Gabbana's outfits for madonnas in processions mingle with the statues and mosaics of Monreale.
In anticipation of the exhibition, the MET Ball took place a few days ago. An eclectic event where some of the most famous divas from the international film, music and fashion worlds trod the red carpet amid tiaras, dresses in theme, lines to rediscover and designs precariously balancing between the sacred and profane.
Like Rihanna, who sported a Papal hat, or Katy Perry in angel version with 6-metre wings and Madonna wearing a black dress by Haute Couture Gaultier Paris, a veil with crown and necklace by Rinaldy Yunardi and other jewellery by Jennifer Fisher, Lana Jewelry, Narcisa Pheres, Pascale Monvoisin and Catherine Angiel.
And then, Diane Kruger with Tasaki jewellery and a personalized Prabal Gurung dress, Kendall Jenner who shone in diamond earrings from the new Paper Flowers collection by Tiffany and an Off-White suit, Kate Moss who combined vintage chandelier earrings with a Saint Laurent dress.
Zendaya dressed up as a modern Joan of Arc with a gun-barrel grey dress by Versace, rings from Tiffany's new Paper Flowers collection and a diamond pendant, once again by Tiffany.
Sarah Jessica Parker chose a Dolce & Gabbana dress and personalized Jennifer Fisher earrings and rings, while Lena Waithe held her Carolina Herrera "Pride" cloak together with Byzantine pins in gold and precious stones by Verdura.
And so the role of sacred jewellery among trends and traditions is becoming increasingly important.
In fact, the sacred tradition in jewellery unites the worlds of life and death thanks to its more iconic symbols, such as skulls, rosaries and sacred hearts.
One of the designers who particularly stands out is Pietro Ferrante, who, amid his tattoo-style, fashion and spiritual creations, all made entirely by hand in Italy, proposes a new interpretation of the classic XIII century crown used for prayer by Cistercian monks. A unique yet rock jewel where the traditional prayer beads intermingle with particular subjects or profane suggestions. And in this way, the end of the rosary is not the usual cross but rather a charm that recalls a passion for the sea or for nature, for spirituality or for fashion.