Thursday, 08 March 2018
Oscars 2018: the jewellery of the stars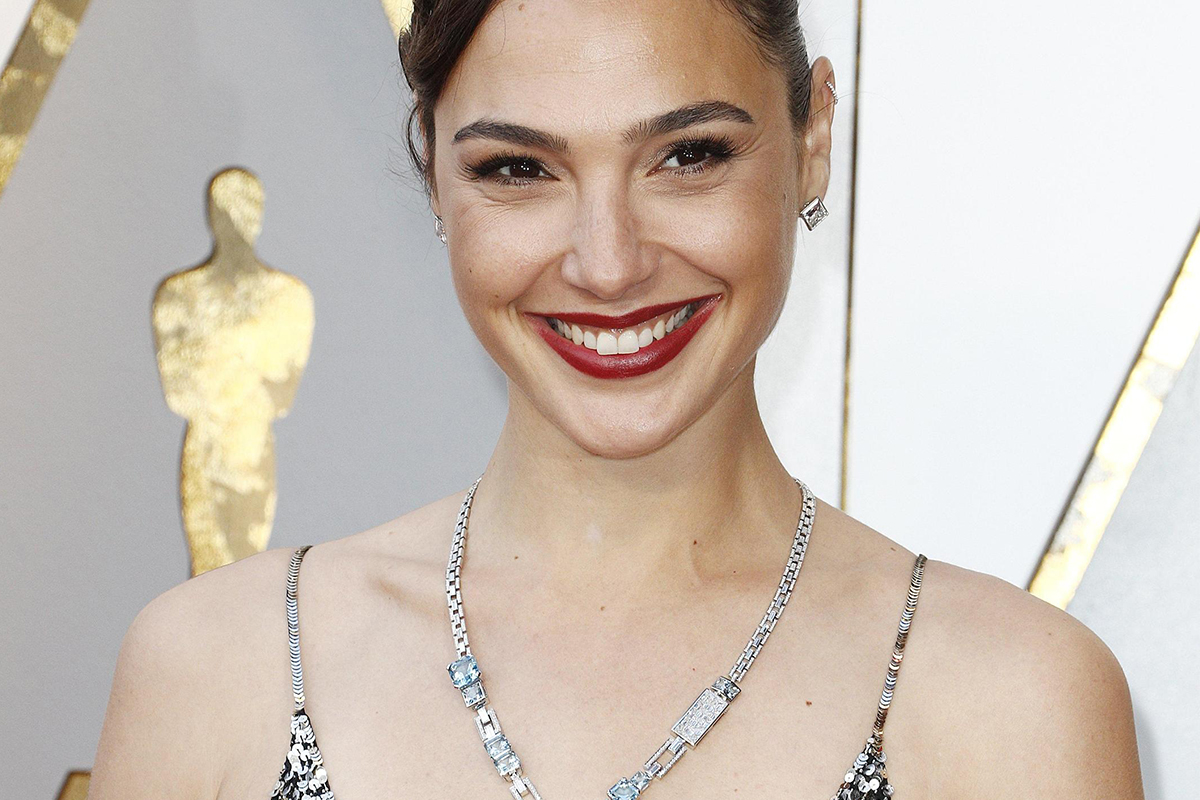 Stars and red carpet: a winning combination. If you add to that the beauty and value of the most precious jewellery on offer at international jewellery houses, the Hollywood film actresses become even more astounding.
Like at the recent 2018 Academy Awards ceremony during which the prestigious Oscars were assigned to the leading players in the world of cinema.
The 90th anniversary of this unmissable event was further embellished by the splendid jewellery worn by the stars: numerous pendants, diamonds in different styles, designs and geometries and ancient collections and space for the big players in global gold and jewellery.
Take the case of the American actress and singer, Taraji P. Henson, who wore a delicious pair of gold and diamond earrings by Roberto Coin.
And then the beautiful Gal Gadot, who took items from Tiffany's Blue Book Collection 2018 onto the red carpet, including a drop pendant necklace consisting of a 27-carat aquamarine and 1000 diamonds, inspired by the Art Deco jewellery of the 1930s, with classic lines yet an unexpectedly modern design.
Then the young Zendaya with her Bulgari pendant earrings in gold and platinum and three bracelets from the Art Deco lines of the company's past collections. Greta Gerwig wore a necklace designed by Louis Comfort Tiffany (1910-1920) with moonstones, while Nicole Kidman chose diamond and platinum earrings by Harry Winston.
The "Black Panther" star, Danai Gurira, opted for a new Siren Song bracelet, while the fascinating Salma Hayek shone in over 4.2 million dollars of Harry Winston diamonds.
Actress Emily Blunt astounded with a pair of chandelier earrings by Chopard, while singer Mary J. Blige, nominated for best original singer, wore a sensational pair from Forevermark with diamonds of over 12 carats.
Ashley Judd chose Bulgari for her diamond earrings and 1930 necklace, while the star of "Get Out", Allison Williams, opted for the 16 carats of her gold and platinum, Harry Winston earrings.
And going on, Viola Davis in Norman Silverman, Jennifer Garner with diamond and sapphire earrings from the Sunny Side of Life collection by Piaget, film star Helen Mirren with over 3.8 million dollars worth of Harry Winston jewellery made up of a 115-carat necklace, a pair of 25-carat earrings and a ring of almost 4 carats.
Emma Stone framed her face with precious stone earring by Louis Vuitton, while Lupita Nyong'o chose diamonds from Niwaka and Maya Rudolph opted for diamonds, turquoise and coral from Irene Neuwirth. The immortal Jane Fonda dazzled fans and photographers with 25-carat diamond earrings by Chopard.
The star-shaped diamonds of the extremely delicate earrings worn by Margot Robbie were by Chanel, as were those chosen by "Star Wars" actress, Kelly Marie Tran, while Saoirse Ronan decided on diamonds and platinum from Cartier and Octavia Spencer sported emerald and diamond earrings by Lorraine Schwartz.
Lastly, super-star Meryl Streep appeared in vintage diamonds set in authentic gold arrows by Fred Leighton.