Monday, 14 May 2018
Moda Operandi: "Jewellery grows by 147 points every year"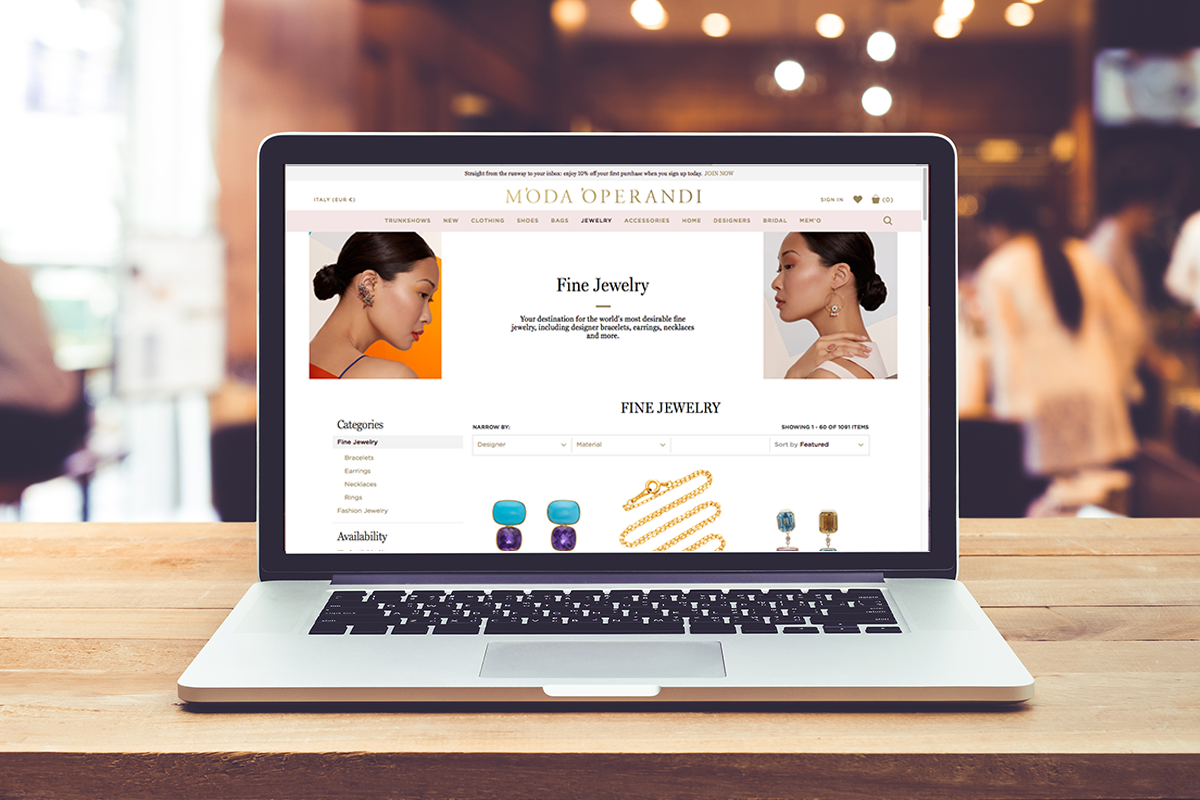 Moda Operandi allows its customers to select and order luxury goods presented at fashion shows in advance through its trunkshow projects: an innovative concept and key element that differentiates the company from other retailers in on-line luxury world.
"We attract a very different clientele by offering collections directly from the catwalks and leading international trade show events," said Deborah Nicodemus, the project's CEO. "Our customer is on the look-out for exclusive and unique, high-end items. The categories of greatest interest and which sell the most are jewellery and evening wear."
Innovation in luxury goods sales and an increasingly central role played by the mobile device and e-commerce are the foundations of the Moda Operandi concept. "A business model that focuses on advance orders made at the time of product presentation that now totals 60% of our business. Designers present their collections four times a year and, in just a few days, sometimes even hours, through the trunkshow format, we offer the items on-line so that customers can order their favourite looks for the coming season."
And so, without dictating and imposing trends as the majority of retailers do, here the customers can make their purchases on the basis of exclusiveness and discovery, even in regard to jewellery, a category that is meeting with greater success in this first few months of 2018 compared to the same period in 2017.
"Jewellery sales are growing considerably. We record an increase of 147% a year thanks to fundamental strategic initiatives, including launching collections "live" at international shows such as VICENZAORO. Prestigious events of this level can only increase the customers' interest and desire to discover the latest ideas to add to their wish list."