Tuesday, 19 June 2018
Hard Luxury: the revival of real stores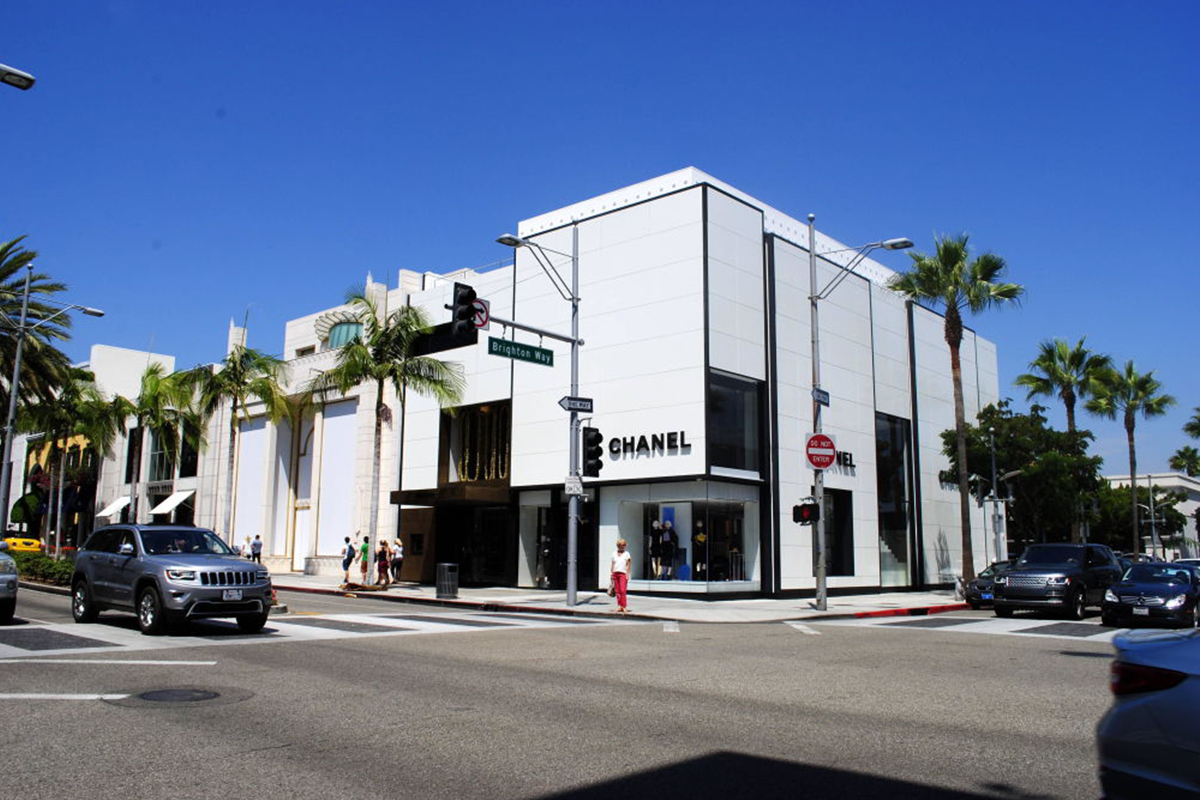 From online to offline and vice versa: luxury and jewellery are leading the real store revival in the face of the great web empire.
One only has to think that the famous film "Breakfast at Tiffany's" is celebrating its 60th anniversary this year and last November saw the opening of the Blue Box Cafè on the 4th floor of the jewellery brand's flag-ship store on Fifth Avenue in NY to demonstrate the retail evolution in the luxury segment, including watches and jewellery.
It is a sector linked to the physical dimension of buying, one which, until a short time ago, looked sceptically at the possibility of e-commerce and all its eventual interpretations. Not only because many brands launched their own e-stores, but also because, as McKinsey's report entitled "The age of digital Darwinism" underlines, in the last couple of years, retail has entered into the "reverse omnichannel" phase, thus outlin-ing a new balance between digital and physical. Furthermore, even the more recent "Swiss Watch Industry Study" by Deloitte reported that, besides a significant increase in investments in e-stores, after a collapse between 2015 and 2016, investments in the "traditional" network are clearly rising again.
However, the sector's strategy is not the same for everyone. For example, Rolex recently inaugurated its largest store in the world inside the impressive Dubai Mall (850 m² on three floors) but, at the same time, there are "niche" and unusual projects for the hard luxury world, like the Piaget pop-up store at Nieman Marcus in Beverly Hills, with a selection of creations on sale throughout the summer.
At the bottom of everything is obviously the desire to astound the customers by involving them in new ide-as and presenting the brand and its proposals in an ever-different manner. This has also urged Tag Heuer to open an innovative store in Tokyo where watches can be examined and communication with the staff is done through a personal tablet, while Van Cleef & Arpels has added echoes of antiquity to its new store in Osaka with fabrics from Nishijin-ori from Kyoto that date back to the eighth century. And lastly, at the be-ginning of 2018, Bulgari launched its "New Curiosity Shop" just a stone's throw away from its historical and famous boutique in via Condotti. An intimate location where customers can buy jewellery and watches immersed among icons of Made in Italy art and design.
All this bears witness to a new centrality of physical retail, something that has also inspired the renovation of the Fine Watch Room at Harrods, which should be opening its doors by summer. Here there will be few-er brands but three vip rooms will be specifically dedicated to special purchases, with master watch-makers on hand for personalizations and curiosities, as well as an Italian restaurant.
Jewellery and watches are therefore driving the sector, particularly the former: in the Richemont 2018 bal-ance, jewellery turnover exceeded that of watches with 4.5 billion against 4.3 billion.
In Italy in particular, there is ample space for new boutiques: according to a study by Savills, one of the world's leading real estate companies, conducted for Il Sole 24 Ore (source), 33% of the 66 top watch brands in Milan has its own single-brand store compared to much higher percentages in cities like Paris and London (71% and 62% respectively).