Tuesday, 19 June 2018
Gold, colour and … plexiglass!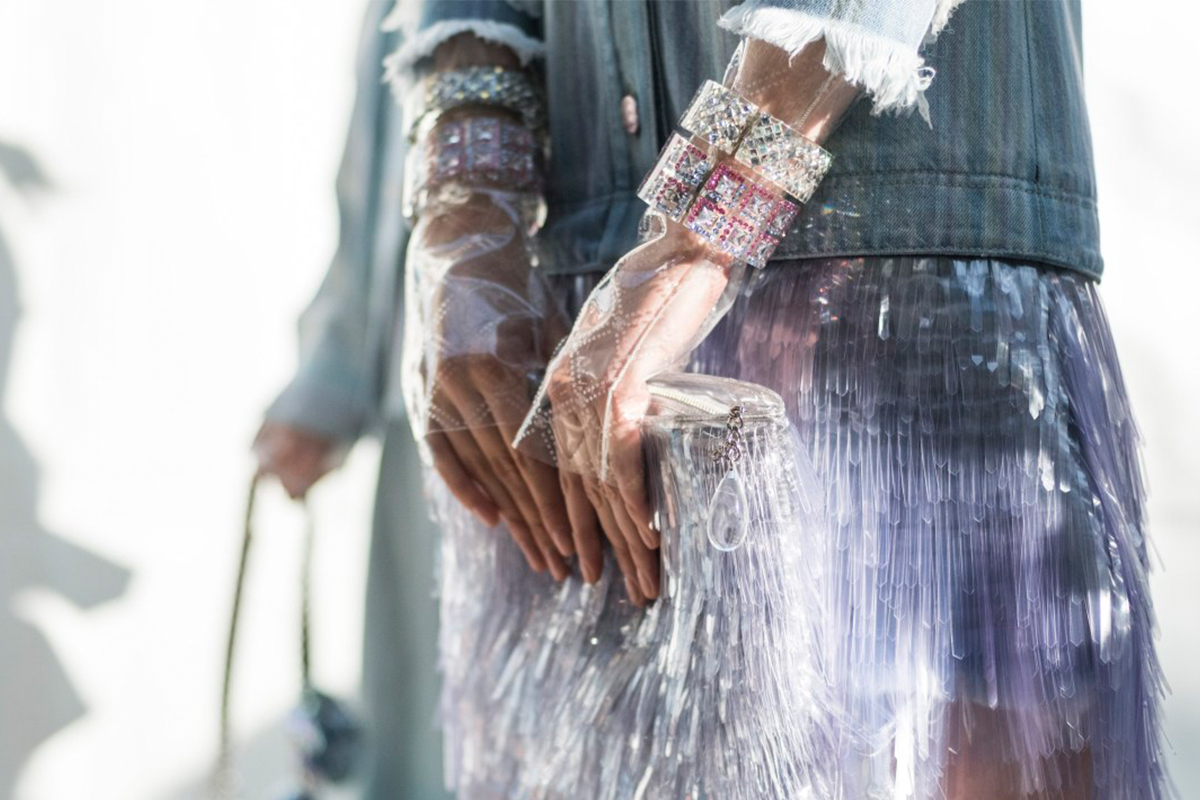 Coloured and amusing, plastic jewellery are in fashion for the warm summer season. Female celebrities from all over the world are well aware of it and for years have been wearing plastic on the beach and on holiday to embellish the simplest outfits, including beachwear and sarongs.
Colour will certainly make a difference, but this summer there will also be room for elegance. One only has to think about the Chanel collection, which not only stands out for its dresses and bags in pvc but also for its plexiglass necklaces, earrings and bracelets matched with pearls, diamonds and coloured gems. The same goes for Dolce&Gabbana which has created a precious jewellery line inspired by pastries.
Knowing how to play among accessories is, as we know, an art, but it is also great fun for women who will want to match a coloured bijoux earring, ideal for hot summer days, to a gold and plexiglass bracelet which is certainly plainer and more versatile in terms of combinations. Seeing is believing!
This summer's highly coloured jewellery will come in shapes of considerable dimensions but, thanks to new production techniques, it will also be unexpectedly and surprisingly light and therefore easier to wear and more affordable.
Lastly, collections offered by international brands will come in a wider range of materials: bronze and sil-ver as well as coral with be the main players in imaginative creations and silver is experiencing a highly popular moment due to the flexibility with which it can be matched with other materials, from leather to lesser precious metals.
To find out more about the new materials, take a look at the Otherworldy Materials macrotrend in TRENDBOOK 2019+.