Thursday, 08 March 2018
Chiara Carli (Pesavento): "From a passion for beauty to solidarity"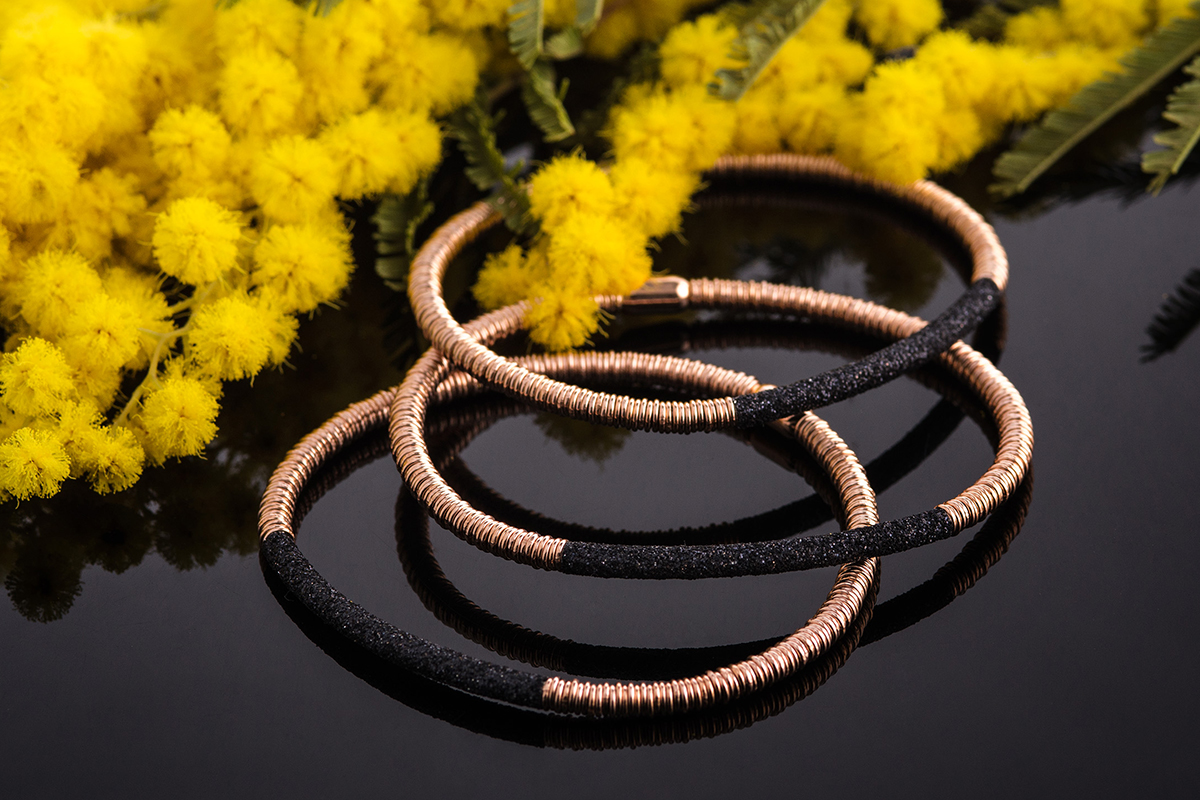 The Vicenza-based company, Pesavento, is among those most highly committed to social well-being, especially when it comes to support for women and children.
March 8th is a significant date for women: a day on which to remember social, economic and political conquests as well as to sensitize people about the discrimination and violence that women are still subject to, a social and cultural problem which is, unfortunately, still a tragic occurrence.
To mark International Women's Day 2018, Pesavento, in collaboration with WeWorld NPO, has decided to launch a campaign that looks to the future together with women and their children. As Chiara Carli, owner and Creative Manager at Pesavento Art Expressions, affirms: "Women are at the centre of our world, our jewellery is designed for them and it is from them that we receive constant appreciation and recognition. I am sure that, with the striking social impact of this initiative, we will manage to involve many sensitive customers to share not only the passion for beauty but also the desire for solidarity."
Pesavento supports WeWorld NPO, an organization that has been active in Italy and the world for over twenty years in the promotion and defence of women and children's rights, with a charitable initiative linked to a bracelet in its Polvere di Sogni collection. Up until 11th March, at jewellery stores adhering to the initiative, it will be possible to buy a jewellery item at the special price of Euro 108 and the company will donate part of the profits from the sales to the Association. A list of the retailers adhering to the initiative can be found on the specific page on the website - www.pesavento.com/prodotto/bracciale-weworld/.
Pesavento thus confirms its commitment to charity and social well-being, as in the case of the support offered to the "Chef per Bene" initiative which will take place on Sunday, 11th March, at Villa Pisani (Lonigo – Vicenza). On this occasion, the villa will be hosting the second edition of the charity evening in support of Vicenza Hospital's Oncology Department in an event sponsored by "Amici del 5° Piano", a group of volunteers whose aim is to provide support to cancer patients and recovering patients and their families through activities linked to culture, well-being, nutrition and the promotion of patients' rights.
Thanks to the funds collected, the "SeTA" project will be able to continue. This initiative provides a free weekly nutritional consultancy service at the Oncology Department open to both in-patients and those undergoing follow-up.
Pesavento will be supporting the "Chef per Bene" initiative by donating a jewellery item which will be given to the winner of a charity lottery.