Monday, 14 May 2018
Cate Blanchett: the precious Queen of Cannes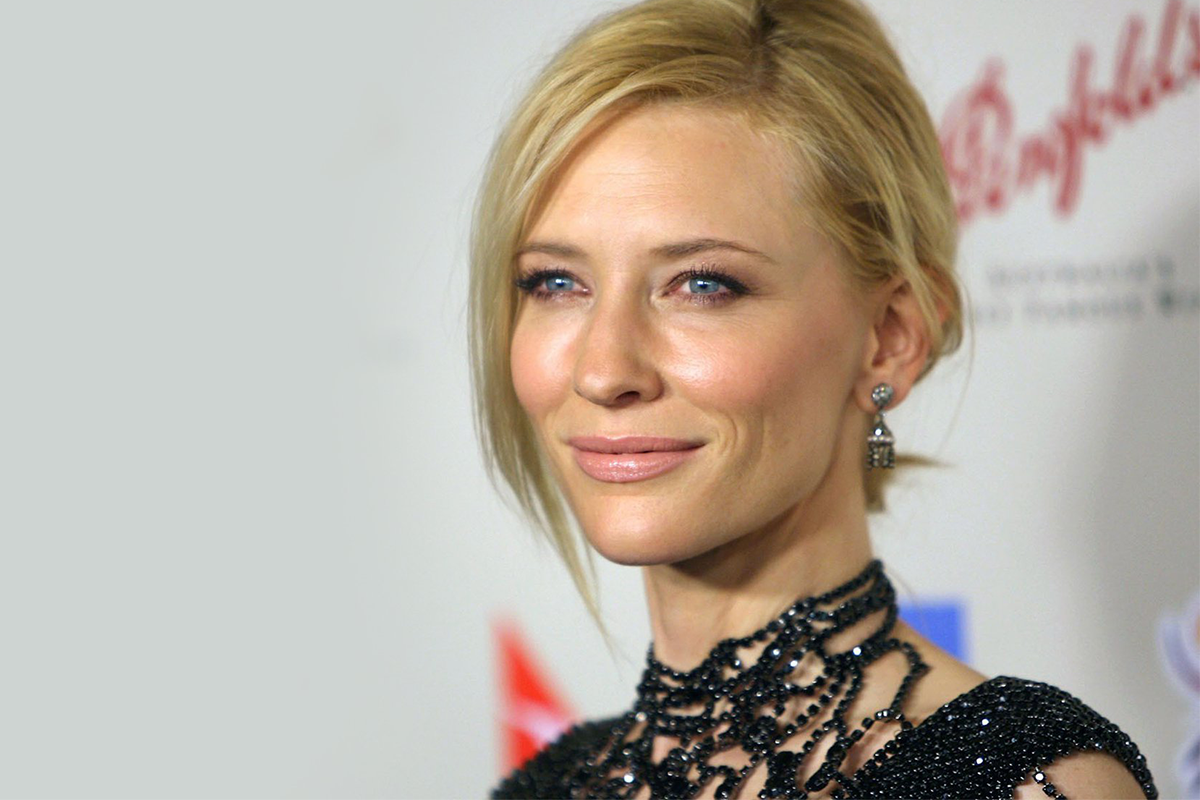 The Cannes Film Festival is back with its irresistible retinue of creativity, glamour and art. The indisputable Queen of the 70th edition on the Croisette was definitely Cate Blanchett, the multi-awarded Australian actress who, over the years, has paraded along one red carpet after another, bewitching fans and the press with precious, trendy and absolutely enviable looks.
Few stars in the world, in fact, are as perfectly fitting in their style as Blanchett, able to manage her moments on the red carpet just as seriously as the variety of roles she has interpreted. How? By wearing feminine, vintage, innovative, futuristic and classic jewellery, in an extremely variegated range of proposals and beauty.
In the past, she particularly focused on a couple of the best designer names on the planet, that is, Van Cleef & Arpels and Chopard, like, for example, at the premier of "Robin Hood" (2010) in Cannes, when she wore an Alexander McQueen dress sporting a silver eagle matched with "Bird of Paradise" diamond earrings by Van Cleef & Arpels and two platinum and diamond vintage bracelets made in the 1930s.
Moreover, at the film's previous photocall, Blanchett had chosen vintage jewellery with gold and diamond tassels by Van Cleef & Arpels and a delicate pink Armani dress.
In 2015, for the premiere of "Sicario", she chose to wear a black Armani Privé dress with a pair of 1970s vintage cuff bracelets by Van Cleef & Arpels in hammered gold, inspired by the cratered surface of the Moon seen the world over for the first time on TV in 1969 when the NASA astronauts landed there. Jewellery that is said to belong to Jackie Kennedy.
A year earlier, at the Chopard Trophy Ceremony in honour of young talents, Cate appeared in two dress-jewellery combinations inspired by nature: for the ceremony she matched a Valentino dress with crayfish-shaped earrings by Chopard in 18-carat gold with white, black, blue and lavender diamonds and brown sapphires. Later she changed her outfit, choosing to wear a green dress by Armani Privé with an amazing flower necklace by Chopard featuring over 65 carats of green tsavorites, 15.57 carats of pink sapphires, rubies and diamonds and a ring with 92 carats of rubelites.
Dulcis in fundo, for the premiere of "How to train your dragon", Blanchett perfectly matched a Givenchy creation with sapphire and diamond earrings by Chopard, a reminder of the scales of the creature in the film.