Monday, 14 May 2018
Amulets: a passion amid fashion, art and charity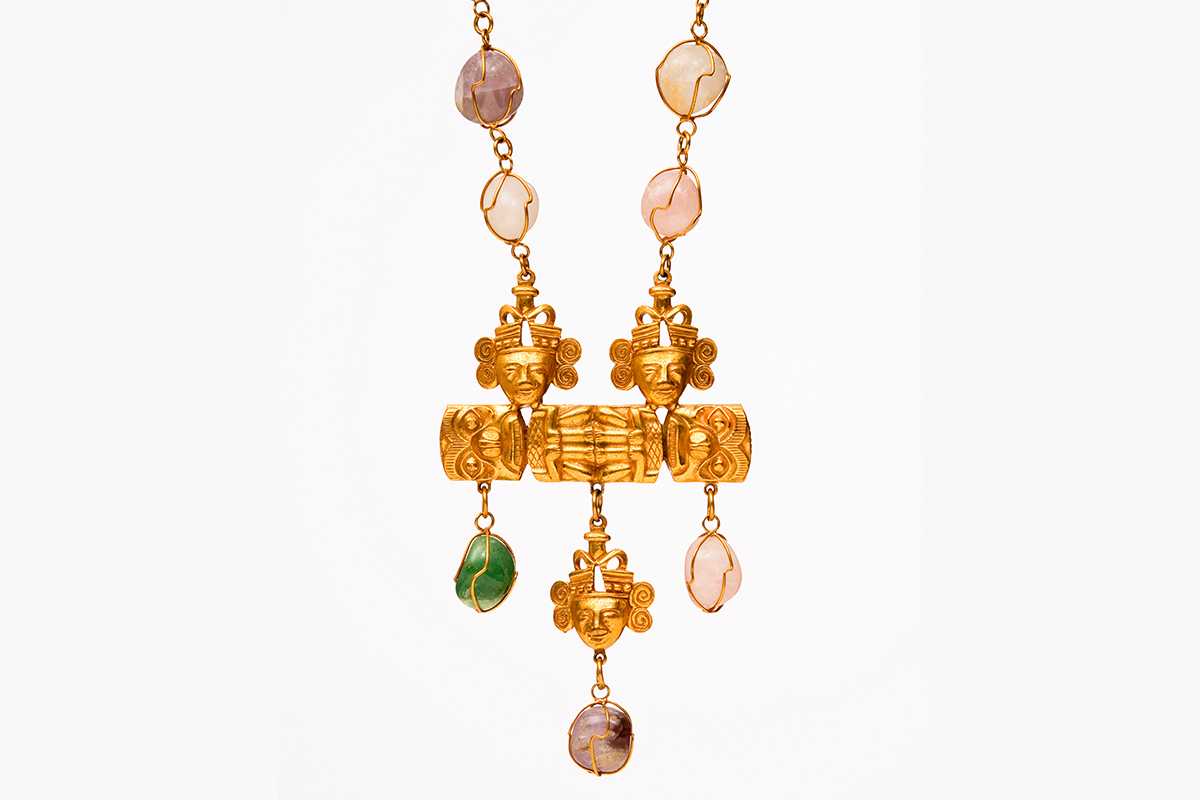 Until 28th May, the MET in New York is hosting the "Golden Kingdoms: Luxury and Legacy in the Ancient Americas" exhibition featuring the tradition and jewellery art of the Incas and Aztecs and the flourishing of gold from its initial appearance in the Andes to its developments in Central America. The exhibition reveals how these ancient populations used jade, shells and feathers, considered even more precious than gold, throwing new light on these old civilizations.
Now, just as in olden times, the jewellery world is re-discovering crystals and amulets as decorative, symbolic and fashionable ornaments. And many celebrities are demonstrating a particular fondness for amulets. Miranda Kerr, for example, uses them for meditation, while Kim Kardashian was inspired by crystals when she designed the bottles for her perfume collection.
These stones and rocks contribute to the wearer's emotional, physical and spiritual well-being and there is a truly chic and trendy way to wear crystals. Jewellery designers Jacquie Aiche and her friend Grace Raymond developed it by creating mesh necklaces with a particular casing for the crystal. Each one is made by hand and has a unisex design in 14K gold, silver, black rhodium-plated silver and up to 10 different crystals with a description of each one's particular powers.
But that's not all: in order to "amplify" the right vibrations, 30% of every purchase is donated to a charitable cause through donorschoose.org, guaranteeing that these items are not only beautiful but also useful.