Friday, 22 December 2017
35 years of the Annamaria brand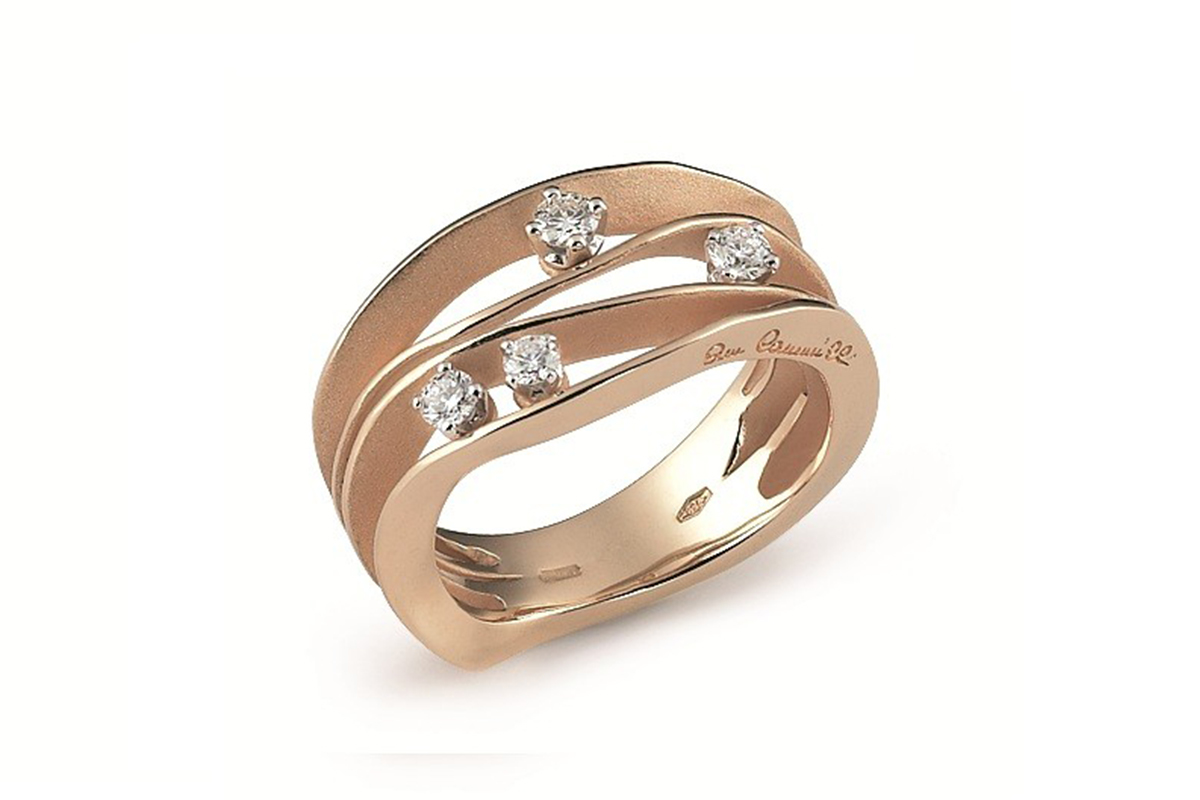 At VICENZAORO January 2018, Annamaria Cammilli, the world famous Tuscan jewellery brand with its distinctive design expressed through top quality and elegant finishing, will be presenting a new collection brimming with new ideas where tradition and innovation merge in perfect equilibrium.
The pavè technique is re-proposed through which the surfaces of the items capture the light and the decorative details, all rigorously hand crafted, give the creations personality and character.
Additions have also been made to the Dune line, a collection with a minimal design and "shine and matt" finishing, a technique for which Annamaria Cammilli has always stood out and which alternates polished and opaque gold surfaces thus enhancing the sculptural volumes of the jewellery to give a unique style.
"We are one of the few companies that look towards innovation without ever betraying ourselves," explains Riccardo Renai, Managing Director of Annamaria Cammilli. "The customer wants to see our style evolve without ever losing sight of the coherence of Cammilli work and the originality of the seven colours of gold, the result of years of research and experimentation."
Moreover, in 2018, Cammilli is celebrating an important anniversary: 35 years since its foundation. To mark the occasion, the maison is presenting a celebratory jewel at VICENZAORO, a symbol of a jewellery-making tradition that, thanks to a creative, young and dynamic workshop, creates micro-sculptures with a contemporary and timeless design, able to arouse unique emotions.