Tuesday, 22 June 2021
Gismondi 1754 in the prestigious locations of Baglioni Hotels & Resort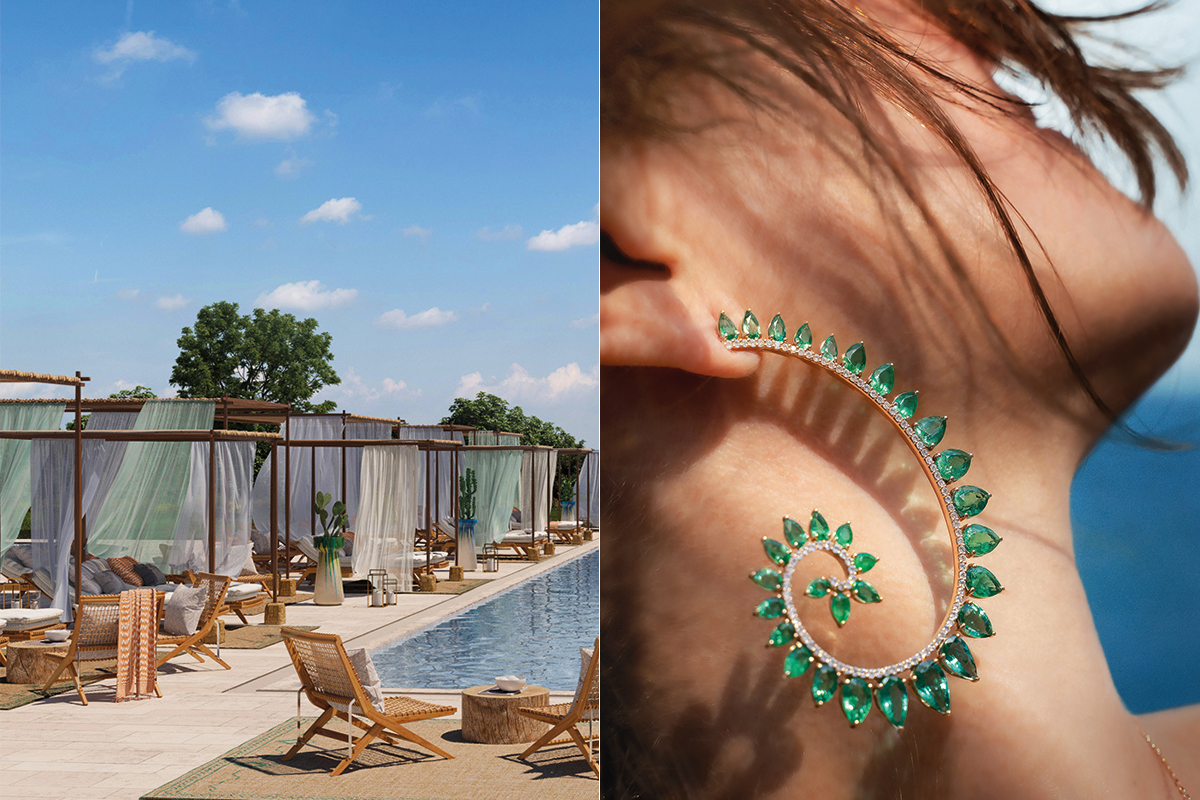 On the one hand, an extraordinary luxury hospitality chain and on the other a jewelry house that has made the concept of the unique and tailor-made piece its philosophy. At the center, to unite these two successful realities, the cornerstone of Made in Italy, we could say to live and to wear, which now meet in the same locations. In other words, in the properties that are part of the Baglioni Hotels & Resorts Collection, of which the high-end jewelry brand Gismondi 1754 is now an "in house jeweler".
The first opening that starts this important partnership is at the Baglioni Resort Sardegna in San Teodoro, just inaugurated, which will be followed from January 2022 by shops at the prestigious Baglioni Hotel Regina in Via Veneto in Rome, the Luna Venezia, the Resort Maldives, the Relais Santa Croce in Florence.
Boutiques are also scheduled within the next hotel openings in Milan, New York and Paris, which will go hand in hand with the Group's intense development plan. The partnership also includes co-branding projects, including the launch of exclusive jewels in each hotel, available only in that specific Baglioni location. To summarize the pluses of the agreement are the words of the respective CEOs of the two companies.
First of all, by Massimo Gismondi, CEO of Gismondi 1754: «I immediately understood that the Polito family shared values common to mine and, like me, felt the urge to transfer a familiar and strongly Italian touch to its customers. I met interlocutors with a vision very close to my way of conceiving with beauty and customer care. I am sure that this partnership, in addition to allowing us to be present in many prestigious locations, will allow our united companies to affirm the great value of being Italian, through our mastery in craftsmanship, hospitality and taste. I have always thought that a holiday, like a jewel, is the realization of a dream, a long-desired dream, which is why together with Baglioni Hotels we intend to constantly strive to offer unforgettable experiences and a unique, tailor-made lifestyle. attentive to the smallest details, as is done in the creation of a jewel, passion, rigor and a lot of emotion».
Words in perfect line with those of Guido Polito, CEO of Baglioni Hotels & Resorts: «I am very proud of the agreement with Gismondi 1754, which has always represented the highest expression of luxury jewelry. For this reason, we are particularly happy to be able to host their exclusive and timeless creations in our facilities. The partnership with the Gismondi family is based on shared values such as Made in Italy creativity, discreet and personalized luxury and the constant pursuit of excellence in their respective sectors. We both want to offer our customers unique moments, in the name of a service with attention to every detail and "tailor-made" ».
Lorenza Scalisi, Editor VO+