Tuesday, 03 August 2021
Giovanni Raspini's summer brings Bali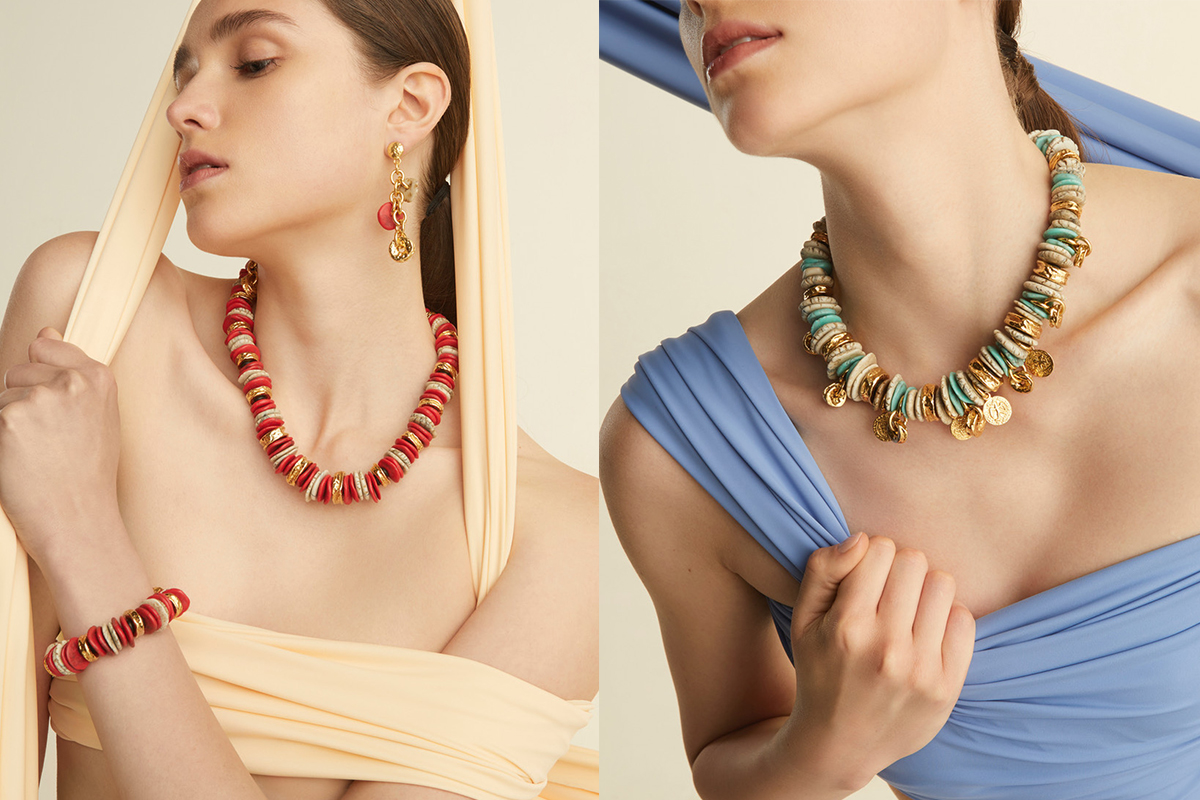 Bali was born from the desire of Giovanni Raspini to do research and experimentation on contemporary styles, working on the design of volumes and color combinations. A love for materials that arises precisely from the desire for movement and stylistic rhythm: the alternation of colors, the authentic irregularities of the stones, the dialogue between the latter, silver and gilded silver.
A summer jewel that goes beyond summer, precisely because of its contemporary characteristics and strong intrinsic value. The collection features three twin sets - each of which declined in a necklace, a bracelet and a pair of "cascade" earrings - played on the combination of hammered metal discs and colored stones, and on the alternation of colors and volumes.
Bali Red is in gilded silver, sand-colored jasper and red coral.
Bali Blu instead makes silver, in its natural color, dialogue with turquoise, to which is added the intense green jasper.
Finally Bali, the flagship jewel of the collection, made of gilded silver, sand and turquoise colored jasper, to which are added minute reproductions of ancient Mediterranean coins, also in gilded silver. An important and effective decoration, an iconic piece.
Nine jewels in continuity with the brand's design, but new and stimulating in the dynamism of fashion shapes and colors.
VO+ Magazine